It's the first time the group has ever endorsed a candidate for president in the general election…
More from The Huffington Post:
Palomarez told The Huffington Post ahead of the formal announcement of the endorsement that it was motivated by Clinton's understanding of small businesses, outreach to Latinos, and her record. But it's also partially about Trump.

"We believe it is appropriate for us to weigh in and say enough is enough," Palomarez said, after criticizing "what we're hearing from Donald Trump in his campaign: divisive, mean-spirited language [that] has marginalized Hispanics, immigrants, American POWs, Muslims, women, the disabled ― and the list goes on."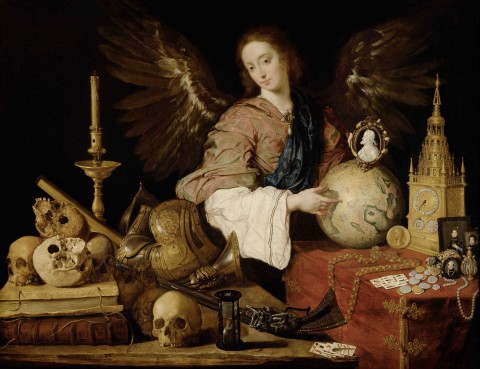 Speaking to CNN (as quoted in TPM above) Palomaraz added:
"In sharp contrast, Hillary Clinton has run a campaign of inclusiveness and togetherness. That's what we need. We need stability. We need people collaborating to move the economy forward."
Timing is everything.  And this is sweet.
Image: Antonio de Perada, Allegory of Vanity, 1632-1636