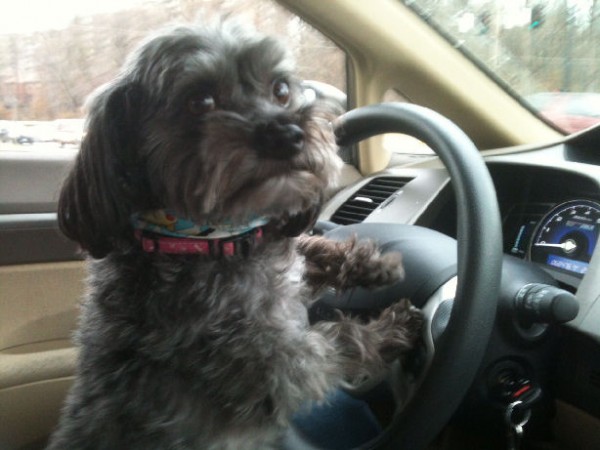 From commentor Travels with Charley:
I am a longtime Balloon Juice lurker (2008) de-lurking to send my favorite dog pics. The large brown poodle is Charley, the small one is Nicky. So far, the traveling has been strictly metaphorical!
***********
The Always Wrong Oracle has spoken!
I have no confidence in my ability to judge whether a convention speech like this will prove effective. But I suspect this one will be.

— Bill Kristol (@BillKristol) July 22, 2016
So it looks like Trump's speech will have been effective… at turning out the Democratic vote.
A note from a friend working on the Clinton campaign. Go here to sign up to volunteer: https://t.co/eDtaq7A1dn pic.twitter.com/94BI0OmfI9

— Laura Seay (@texasinafrica) July 21, 2016
***********
Apart from admiring a most elegant duo — and girding ourselves for the DNC next week — what's on the agenda as we wrap up a busy week?