Sorry to bigfoot Adam but wanted to give the Denverites as much notice as possible. Hedgehog and I will be meeting for lunch at 1 p.m. tomorrow (Monday) at Modern Market at 900 16th Street. All area Juicers invited. (Email me if you're coming so we can save a seat.)
And here are Scamp Dog, Starfish, and me after dinner and a bit of Pokemon Go tonight in beautiful Golden: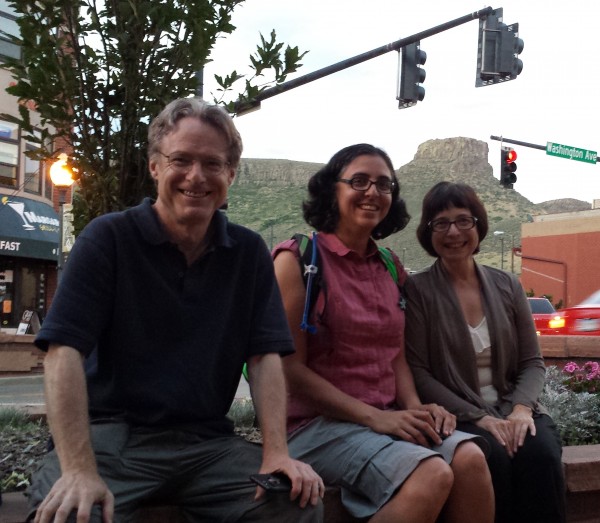 Table Rock in the background.