Here's a statue of former Tampa Mayor Nick Nuccio with his trademark cigar and fedora: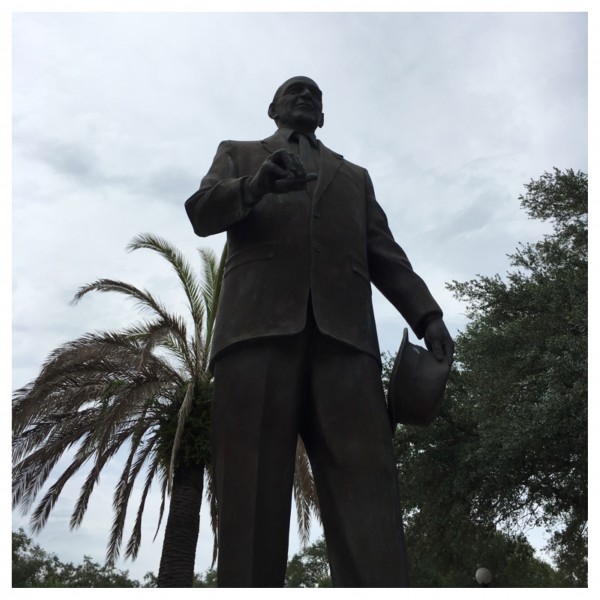 One unique thing about Tampa — or Ybor City, anyway — is that you can still smoke cigars if you're so inclined without becoming a pariah. Not everywhere, of course, but in plenty of places, and it's socially acceptable to walk down the sidewalk puffing on a big stogie.
It's another scorcher of a day, but with any luck, it'll rain sideways this afternoon and cool things off (for half an hour). Open thread!