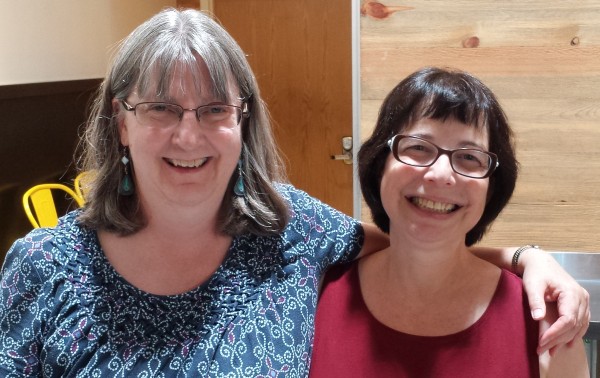 Back from my Colo trip. Had lunch with Hedgehog, during which we discussed Russian history and literature from a mushroom and other perspectives, and also the differences between SCA and LARPing. And traded pics of our cherished furkids, of course!
Next week we're (my partner and I, not Hedgehog and I, although that would be fun, too) are going to Japan to tourist along with my stepson, who is ending a three-year gig as an assistant English teacher with the JET program. JET is a great program that pays decent (for entry level), is well run and mentored, and gives you great international experience in a truly fascinating place. So if you know a soon-to-be or recent grad with a yen for foreign experience, they might want to check it out. I believe the JET people give preference to those who major in something related to Japan or Japanese, but that's not essential. (Howard had zero Japanese but lots of sports and other leadership experience.) They're big on "character," and of course they're looking for people who will do well in an unfamiliar environment surrounded by new people.
This is a great option for recent grads, especially in a down economy. I believe they aim for geographic and experiential diversity, so those from the flyover states may actually have an advantage over coastal / Ivy types. (Howard's cohort also included people from Britain, Australia, New Zealand, and South Africa; and people from outside the U.S. may also have an advantage.) You can stipulate where you would like to be placed—I'm guessing many candidates say Tokyo, Kyoto, or Osaka—and your preferences will be taken into account, but you must be willing to go where placed.
And recent horrifying tragedies aside, Japan is probably the safest country to visit, so any helicopter parent types reading this can relax. (Unlike my mom who, when I called her up from Italy during my first Euro trek, thirty years ago, asked me if there was anything to eat. "Yeah, Mom, it's Italy. They have food.")
Anyhow, last year when we visited, we saw Tokyo, Kyoto, Osaka, and Hiroshima. (A highlight was the Ghibli Museum, dedicated to the works of anime superstar Hayao Miyazaki.) This year, we'll be driving a rental car around the mountainous Tohoku region north of Tokyo, which also happens to offer some of the best onsen in Japan. (Onsen, a.k.a., Japanese baths, are the best thing in the world, assuming you don't mind scrubbing your privates amidst a roomful of strangers doing the same.)