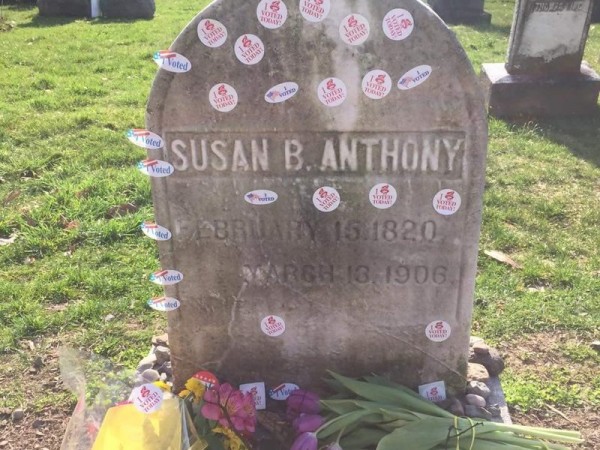 Despite yawns from some corners over a major party nominating the first woman for president in the history of the United States, ever, it's kind of a big deal to many of us. But I suspect those wormy little Buster fuckwads who shouted down Elijah Cummings and Leon Panetta aren't going to be able to resist trying to ruin the evening for Hillary Clinton and her supporters.
Anyone think there's a chance they won't? I don't. They're worse than the goddamned PUMAs, and they are an embarrassment to Senator Sanders. I hope I'm wrong, but I don't think so.
That said, aside from a few odd eruptions, some force seemed to keep the screeching Busters mostly silent during both Obamas' speeches as well as during Biden's and Kaine's. Perhaps the many impressive middle-aged women in the convention hall turned steely gazes on the sniveling dipshits and hefted their handbags meaningfully.
I don't expect that force field to hold tonight, though. These grandstanding pricks really hate Hillary Clinton. They don't give a shit about the Democratic Party. And they're certain it's more important for the media coverage to include their whiny-ass, unintelligible chants than it is for the women and girls who've waited for this moment all their lives to enjoy the experience in peace.
May the shades of Elizabeth Cady Stanton and Susan B. Anthony rise up and snatch them bald-headed.