The Trump story of the morning appears to be a clumsy attempt to walk back yesterday's folly/treason.  The ferret-headed Benedict Arnold now says he was just kidding.
In the reality-based universe this looks ridiculous, a twelve year old bully's gambit to duck out of trouble when his mouth makes a promise the rest of him can't back up.
In a political world described to the electorate but a media community that is either complicit (Fox, et al.) or cowed into ineffectuality (at best), it's at least a solid move by Trump, and maybe more so.  He gets two main benefits out of what should be a candidacy-killing blunder.
The first is a refocusing of attention onto the Hillary email story, never mind that the actual hack — and the evil thereof –was not on Clinton's server but was instead an attack against one of America's two major political parties.  To all those — I spoke to one yesterday — who see Hillary as guilty, guilty, guilty, any means necessary to bring her down is just fine, and this story helps fuel that hunger while reminding everyone, yet again, that Hillary is the worst ever traitor/murderess/spy/arglebarglegabblegibberish….
The second, and even more potent benefit to Trump is the distraction his invocation of Russian spycraft offers the media.  This is classic misdirection. Focus on the more sensational, but ultimately off-the-point element of a story instead of the meat of the matter.
That would be, of course, how Trump has already, and will likely continue to pay off on Putin's investment in his sorry ass.  Josh Marshall wrote an elegant bill of indictment a week ago, and our own Adam has gone into some detail on the extraordinary damage Trump is wreaking on more than a half a century of American geopolitics.
To do the TL:DR — Trump increasingly depends on Russian money as more and more of the major players in the western financial system have learned to their sorrow that he's a litigious deadbeat.  That means that Trump doesn't have to be a witting agent of the Kremlin; he's already been bought and paid for (and, as Adam has noted, he's long curried favor with/genuinely supported Russian authoritarians).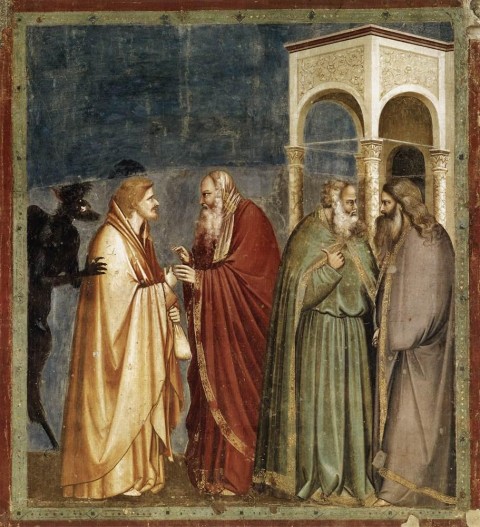 You can see how much vig he's paid already:  threats to NATO and other allies, the signals he's sending on Putin's ambitions in the Baltic, Chamberlain-esque appeasement in his seeming willingness to accept Russia's annexation of Crimea, explicit changes the GOP position on Ukraine in an unequivocal shift towards the Kremlin line.
Does Trump believe in any of that, independently of a Russian handler? Who knows and who cares.  The threat Trump's Russian connections poses to US and world security exist whether or not he's a dupe, a useful idiot, a debtor, or (easily the least likely, IMHO) an actual witting asset of the FSB.  The real story lies in two strands and two only.  First:  follow the money.  What does Trump owe to whom? Where does/can he lay his hands on cash these days?
Second:  look at what Trump has done and proposes to do.  Not the conditional BS — how great it would be if Putin hacked HIllary.  The real stuff, the weakening of the western alliance, down-the-line support for Kremlin actions and arguments.
This is a test of our political media, one I'm afraid is already being flubbed.  Trump is a good — no, a great — three card monte player.  The patter conceals the real action.
This is how a Siberian Candidate gets the job done.
For our part, it's a matter of keeping the story alive as much as we can in every venue we can: calling representatives, hitting social media, writing letters to the editor, and above all, talking to voters who need help seeing what's at stake in this election.
Image:  Giotto di Bondone, Judas Receiving Payment For His Betrayal, between 1304 and 1306.