Here's Tampa this morning as seen from the southeastern approach. It was about 6:45 a.m. when I took the photo: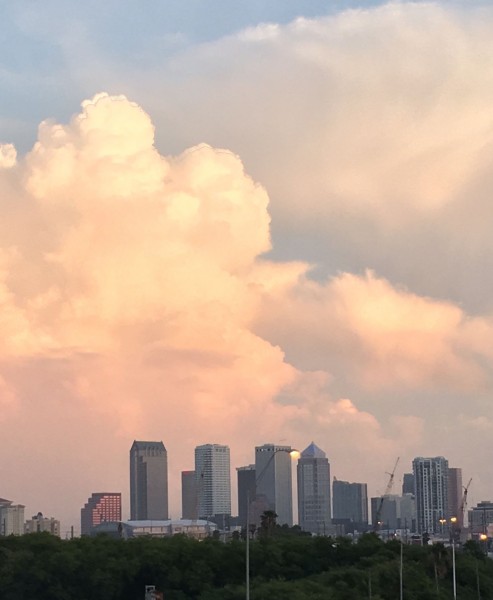 We were out and about early because we were on our way to help some folks move. Moving is not our profession, but we have a truck, so people ask to borrow it, and contrary to the impression you may have gained from my output here, we're basically nice and helpful people.
However, as I noted to my husband on the way home, I think we're getting too old to schlep furniture, especially up stairs. We started super early because a) it's not as hot just after sunup, and b) there is usually less chance of rain.
But as the cloud pictured suggests, we did have to dodge storms all day. Now we're just chilling. You?
PS: I just now saw that Trump responded to Mr. Khan's DNC speech with the insults and clueless self-congratulation one would expect from such a thoroughly despicable sociopath. He is beneath contempt, and anyone who supports him is too. So is this country if it elects him.