Supposed to be packing, but I couldn't resist sharing this picture, taken just before our last trip to Japan: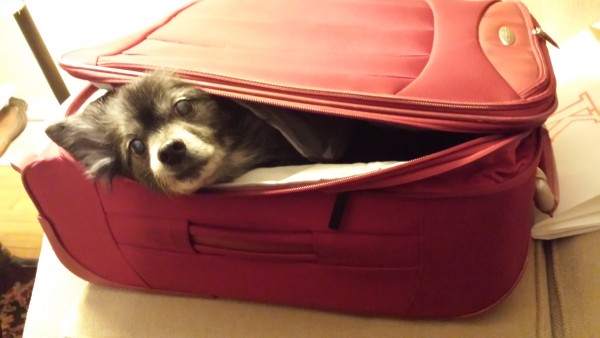 NOT posed. (He would never pose, the little stinker.)
When I show this pic to Japanese ladies they all declare Billy "kawaii," which is the supremest compliment any small dog can get.
Billy sends his best wishes for a speedy recovery to poor Daisy, and I say good bye to my Juicer friends for a couple of weeks.