Still fat, more gray. I tried to smile.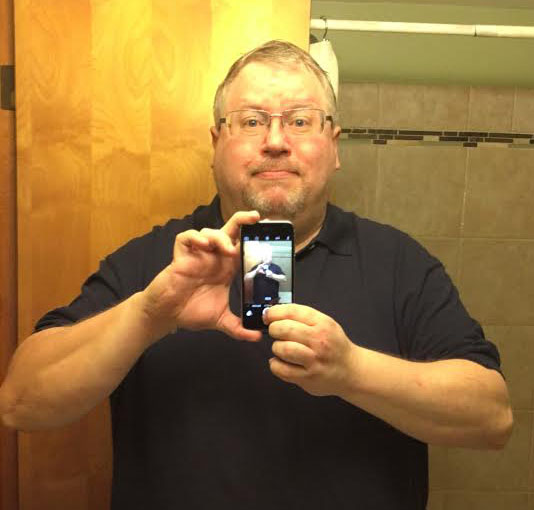 Who owns a house? This guy.
***
So I went to the house and was in for a little surprise. The former owner left his dog in there for months (which we knew), but he had supposedly removed it after the neighbors and my mom called the game warden. He said he did, but apparently took it out and put it back in and told no one. So when I went over to change the locks, I was greeted with a very sad and emaciated dog.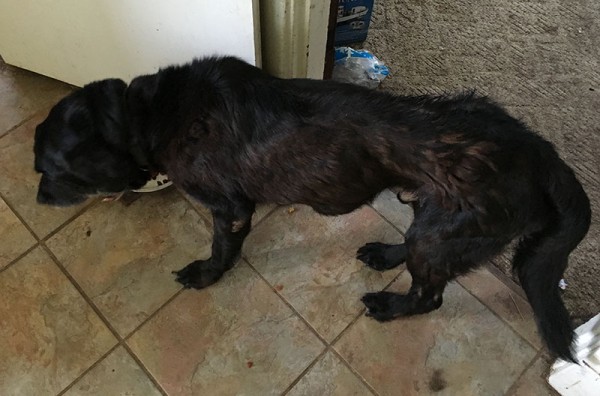 He's a very sweet old dog, doesn't bark and is starved for attention. I gave him a tiny tiny bit of food because you have to be super careful with how much food you give a dog who has gone through this, and will give him some more tonight, as well as plenty of water. Unfortunately, he has shit all over the entire house and there is dog hair everywhere.
Tomorrow I am taking him to my friend the vet to see if he can be saved or if it is more humane to put him down, and if he can be saved I guess I will just pay the vet to do everything that needs to be done and my sister's animal rescue in Pittsburgh is going to take him and get him the home he deserves. Everyone in town is just livid and furious, and the older lady next door who had been feeding him when she knew he was there almost broke down in tears. If I see this asshole I am going to have to really exercise a great deal of self control so that it does not become a felony encounter.
I'm new to this adulting stuff, so I hired a real estate attorney to deal with all the paperwork, and in the short term all I am going to do is get the yard taken care of and powerwash the fence and the house because the neighbors have suffered enough. Phase two will involve a dumpster and ripping out all the carpet and basically just deep cleaning the entire property until it is sanitary enough to work in.
After that, electrician and plumber, my friend is a contractor and will have him look at a few things, and when that is done, I will start painting. Since I am starting new, I have the luxury of actually choosing the colors for the interior, so that is nice. Then the flooring. It's a 1910 house so I am hoping underneath there is some hardwood thick enough condition that hasn't been refinished 100 times and is good enough for another sanding and finishing. If not, I'll explore options.
I'm mentally exhausted. This is more excitement in one day than I usually have in six months barring personal injuries, which, I've noticed, come less frequently now that I am sober.