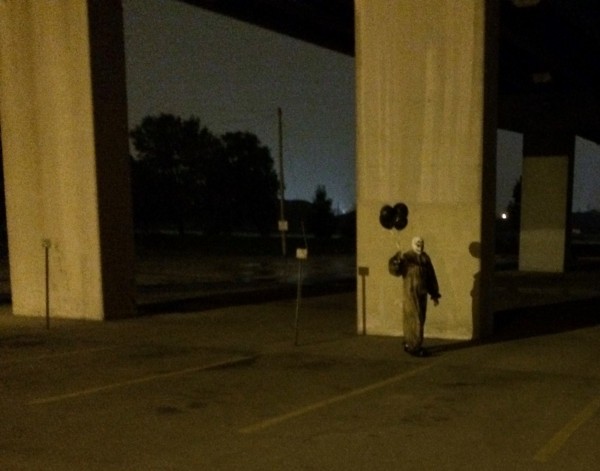 *
For those in the Green Bay, Wisconsin area please be extra careful: there's a creepy clown on the loose!
"Creepy Clown" spotted in Green Bay

Green Bay, WI — Neighbors in Green Bay are on edge after seeing a person dressed like a clown by the intersection of Mason and Adams Street around 2 a.m. Tuesday. 

The pictures are going viral on Facebook. The original post has almost 8,000 shares. A Facebook page has also been created to post future sightings of the clown, called Gags – The Green Bay Clown.

Police say they've received a few calls about the clown. 

"A person can walk down the sidewalk dressed however they want as long as they're in a place they legally can be, and they're not in a place that has a closing time, like a park," said Captain Kevin Warych with the Green Bay Police Department. 

Police say their options are limited in dealing with the situation. 
I alerted Omnes directly this afternoon, but any other Juicers in Wisconsin may wish to take extra precautions!
Open thread to complain about clowns, people that are scared of clowns, people that torment people that are scared of clowns, or whatever!
* Image found here.