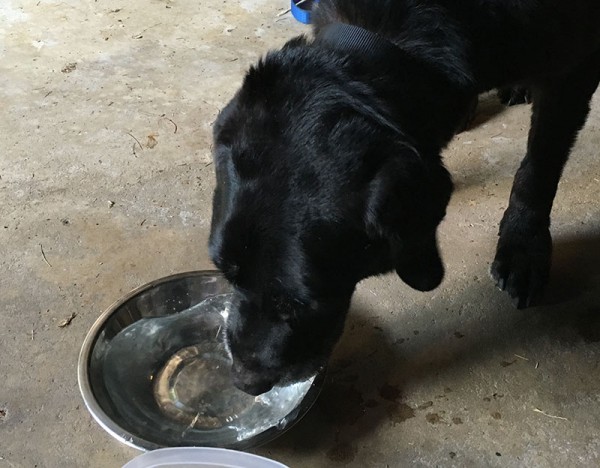 Went and fed and watered Walter earlier this morning, and he is doing very well. Inhaled his food, and I think I am going to increase his portion size. I don't know if you can tell, but I swear his coat already looks shinier and better: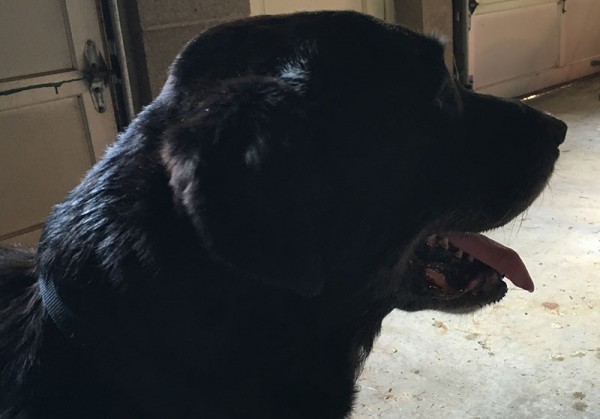 I got him to lie down, and did a slow look through his entire body, and the places yesterday where you could just see swarms of fleas moving, there is no activity, and there is a lot of flea dirt and evidence of dead fleas, so I think the flea treatment really did its thing. Later on this afternoon I am going to give him another bath, this time in the big tub in the basement instead of using a hose, so I should be able to get all the junk out of there.
Took Walter for a walk, and we were, I'm sure, quite a spectacle. My leg is really sore today (moreso than yesterday and I might break down and take some ibuprofen), and he has three bad knees, so between the two of us we're rocking two good legs. If you looked at us wobbling down the street together you would notice a definite hitch in our giddyup as we're both basically a crutch away from a telethon. Walter took a break every hundred yards, so he needs to get his strength up and used to exercising. And while all the pics today I think are wonderful, here's the best picture of them all: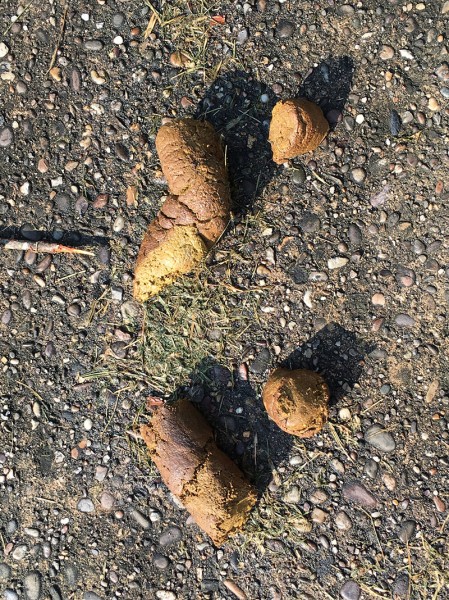 That is one solid, yet moist, very healthy dog bowel movement, and I gathered it up and went through it and I found no sign of worms. It's the first I had seen him take in the last 48 hours, so I'm pretty excited about that. Also, he took several good potties, the first a long sustained one that was a pale yellow, so he is getting enough fluids and hydrated.
I'm heading over to Petco to get some chewbones and some good wet food to miux in with his dry food, and I've got to get some good treats for Lily, Rosie, and Thurston, because their noses are starting to get out of joint. I've basically been coming home with lipstick on my collar and reeking of strange perfume for the past two days, so I need to make sure they are not going to engage in any civil disobedience or stage a coup.
Oh, and Steve- Last night my dad made a zucchini lasagne, and I got distracted by something and put my plate down with about two bites left, and in my momentary absence that cheeky bastard didn't hesitate to walk over and eat the rest and I simply wasn't man enough to stop him.
Also, please stop sending money. We're 200 over the amount of the vet bills. Save it for the next one that will inevitably come along.