Walter is doing very, very well. He's much stronger and his gait has radically improved. Just a few days ago, when we walked, he wobbled all over the place and I thought he was going to fall over half the time, but now he walks along at a nice leisurely pace, and is much stronger. Took him up to the general store and tied him out front while I went in for a sandwich, and he was very excited to see me when I got back out: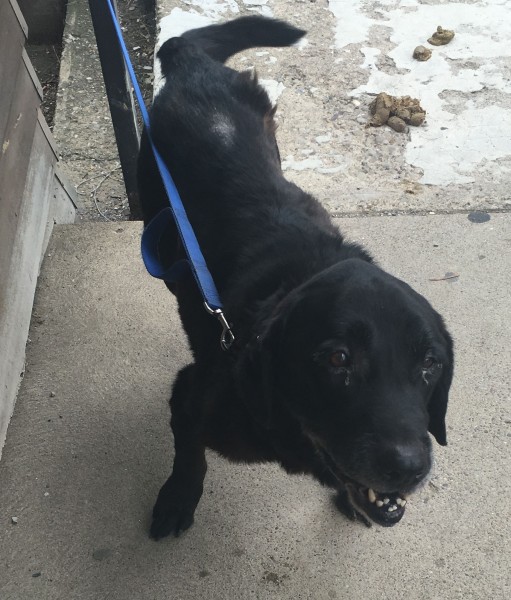 If you will notice behind him, he left another softball sized present, and I had to walk back up with a shovel to clean it up. That is in addition to the two presents he left on the 200 yard walk to the store. Operation Fatten Walter is so far working.
His coat looks SOOOO much better.
*** Update ***
Since some of you remembered that I FELL THROUGH A GOD DAMNED DECK, I am healing quite nicely. I heal like Wolverine or Deadpool. Scabs are already falling off.