I was taken aback just now to look out the window and see this unimaginably huge hot plasma sphere in the sky. The sun has returned to the Sunshine State! It's been raining for days, and we're all kinda crabby about it.
The rain created a new canal adjacent to a Gulf Coast beach dwelling parking lot. A black-crowned night heron checked it out to see if there were any fish:
Nah. But this snowy egret, blue heron and willet (I think) are on the right track: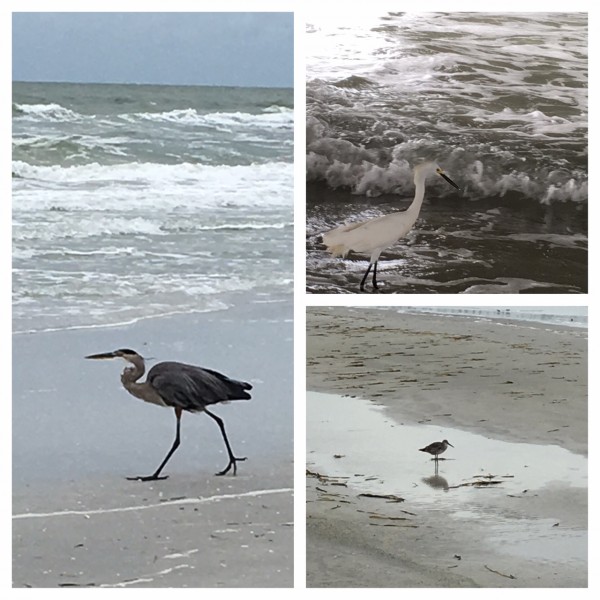 I'd share a photo of my angry, sodden hens, but they basically screech "fuck you!" every time I show my face outside. They seem to think I control the weather and blame me for the muddy conditions.
Anyhoo, open thread!
PS: Important reminder from valued commenter BR: If you haven't already, sign up to volunteer for HRC's campaign. Every time a new volunteer signs up, a racist, sexist, self-aggrandizing demagogue gets closer to a humiliating defeat!