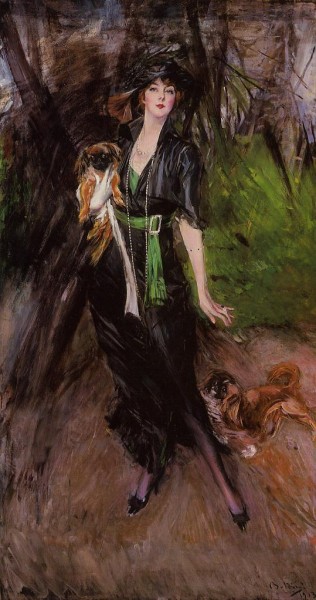 I'm sure I have told this story before, but digging that version up would require me to give a shit, and I don't, so I won't.
It may have been 1992, because I think it was the same year that I got on the pull with Jodie Foster at an Oscars party and she kept doing the Clarice Starling voice.
Donald and Ivana's marriage was on quite the downward spiral. Donald's mother Bitsy had moved in to the grand granny flat attached to whatever monstrosity of an apartment the Trumps lived in that month, presumably so that she could mediate between them. Why she thought bunging me in the spare room would help, I shall never know. Maybe she just needed someone to verify to the girls at brunch that every single word of her stories was true.
Anyway, things were pretty bad between Donald and Ivana. The previous day, she had locked him in the wine fridge for three hours and then pegged a Lalique paperweight at his head during dinner. His hair protected him from too much damage, but still, things were a bit tense the next morning.
Donald had skipped breakfast and was hiding away in the bathroom – a pink marble horror, an apotheosis of bad taste with a gold bidet, the centerpiece of which was a massive curtain-lined shower with a stone mosaic of Donald as Caesar accepting the homage of the Nereids splayed along one wall.
After a bit of grunting – the walls in Trump buildings are never very well insulated – the shower started, and we could hear him launch into some warbling Andrew Lloyd Webber tat in his creepy falsetto.
Ivana had been in a very chipper mood all morning, playing with her pekinese Frou-Frou in the main lounge, showing it pictures of Donald and teaching it to growl and show its little teeth like Bill O'Reilly. Suddenly, she sprang up, grabbed the dog in her arms, stormed over to the bathroom, flung the door open and launched Frou-Frou over the top of the curtains and into the shower.
There was a yelp from Donald, followed by a doggy growl that, amplified by the peculiar acoustics of the bathroom, sounded like Cerberus discovering he had an extra head, then a scream of terror and pain from the Donald as Frou-Frou latched onto a testicle with his teefuses.
Donald rocketed out of the bathroom, a shower curtain tangled about his neck, his hair all fallen back and flapping behind his head like a miasma of umber doom, his belly jiggling, and Frou-Frou, teeth firmly ensconced in Donald's left ball, bouncing up and down like a very angry pendulum, and at the top of each arc a tiny jet of wee would come out of the little doggy, like a celebratory fountain.
How we laughed.
Someone should exercise their First Amendment rights and put a doberman into Donald's shower next.
[Giovanni Boldini (1842-1931),
Portrait of a Lady, Lina Bilitis, with Two Pekinese
, 1913.]