Took Walter to the groomers, and they report that he was a perfect gentleman although a little worried about getting on the table, which shows good common sense because he does have three bad legs. But they washed him, scrubbed him, and got his coat looking excellent and he smells so good and he is all soft and cuddly.
It's weird though, because even though in person his coat looks so much better than it did before going in, in pictures it looks much worse. But trust me, it is better, and the baldish patches don't have all that old brownish dead hair: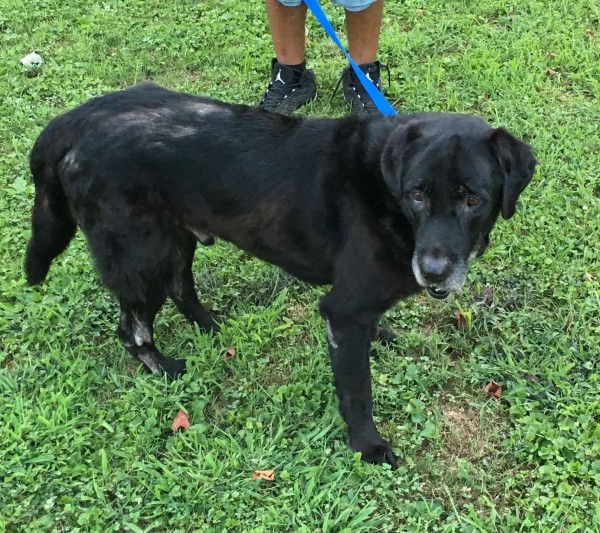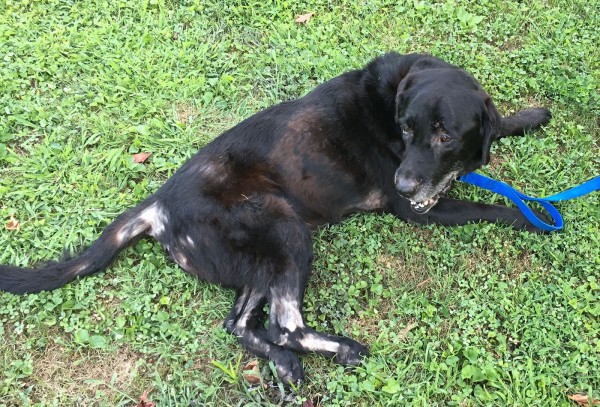 Also, as you can see, he is ornery and happy:
He also is much stronger. He climbed from the back of the Subaru all the way to the front seat, and I could not stop him, and he stepped on and destroyed my bifocals, so I have to go to the eye place tomorrow and buy a new pair.