This looks like a Norman Rockwell painting: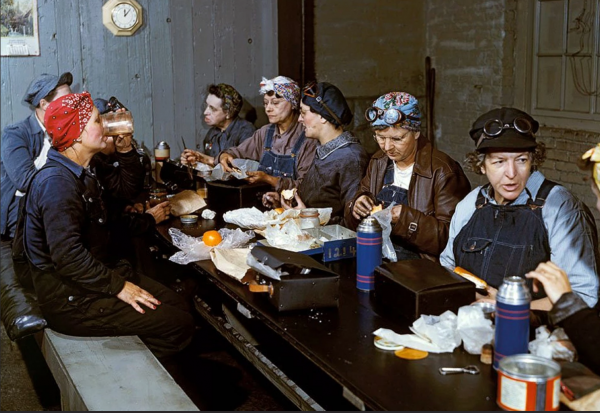 The photo is one of a series of 1940s-era color photos taken by Farm Security Administration workers and reprinted in the Washington Post today.
The women pictured above were employed as "wipers" (whatever that is) in the "roundhouse" (whatever that is) at the Chicago and Northwestern Railroad in Clinton, Iowa, in April 1943. Photo credit: Jack Delano/Courtesy of Taschen
Open thread!