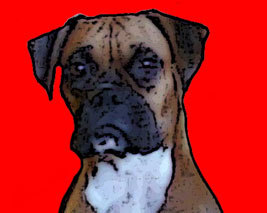 Okay, so as I mentioned a while back, my dog Daisy badly cut the pad of her right paw. It is healing nicely, but there's one spot where her claw rubs up against the wound, and it's not altogether healed.
The vet recommended that we soak her paw in a medicated solution for 10 minutes twice a day. Is there a way to get a dog to soak a foot without hog-tying the dog? I could put her in a washtub and soak all four feet, but that seems wasteful.
Feasible, non-cruel suggestions gratefully considered. Thanks! And open thread!