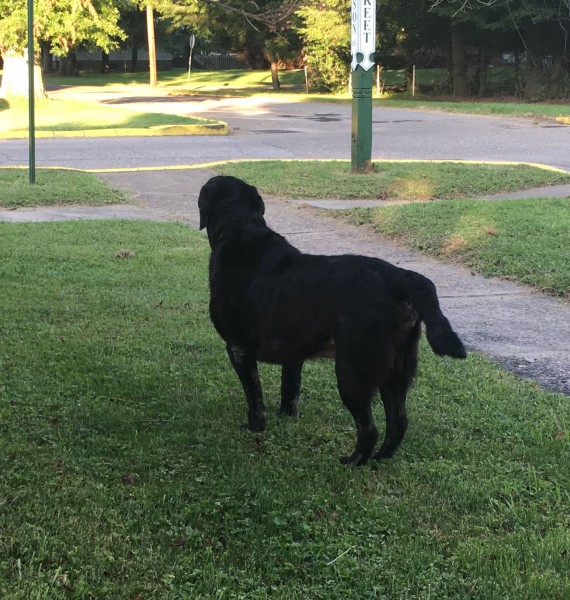 Here's a picture of sweet Ole Walter taking a look around the yard after dinner. Spoke with the driver, who is actually from around this area even though he and the company are down in Kentucky, and he knows right where I live, so another uncanny coincidence. Small world.
People are coming by to say bye bye, and before you know it he will b e whisked off to his new forever home with Debit. Such a lucky doggie.
Everyone keeps asking if I am going to miss him, and the simple answer is I am not. I mean, he's a sweet, wonderful boy, but when I found him I never once got it into my head that I would keep him. I just never thought of him as "my" dog. I don't know why, but I just didn't. I knew what had to be done- he just needed to be picked up, fixed up, and sent off on his way, and thanks to you good people he can and is going to be heading west in style.