I am sorry to step on Betty, but I need to vent. Yesterday, I spent hours slowly making a red sauce, lovingly stuffing hot peppers with season pork and onions and cheeses, topped them slowly cooked them to perfection, and had some last night and saved the rest for today. I took them out, plated them, reheated them, topped them with a touch of parmesan and fresh pepper and carried them to my office desk so I could read this long piece that I had bookmarked earlier while munching away happily at my dinner.
All was going according to plan until THURSTON RACED INTO THE ROOM FROM OUTSIDE AND TRIPPED ME AND NOW LOOK AT MY FUCKING DINNER: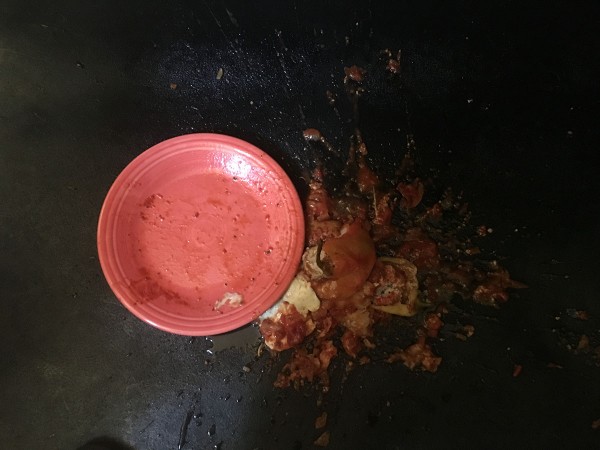 Thurston puts the fail in foster fail. I swear I would give him to a good home if anyone would take him.