Floofy cats are all well and good, but faithful old doggies are worth highlighting in an open thread too: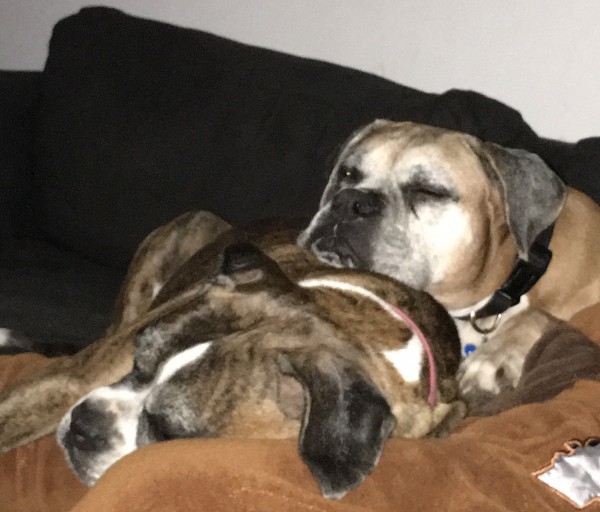 The mister and I sorta watched the CiC forum that is the topic of the post below. But honestly, we talked amongst ourselves more than listening to the proceedings. We're both heartily sick of this election.
It's somewhat heretical to say, perhaps, but we think there's too damn much emphasis on the military. (The mister is a USAF vet who played piano in the trenches with the USAF band during the Reagan admin.)
Yes, we should take care of our veterans. We should also stop killing / jailing young black men in wildly disproportionate numbers, quit treating children like chattel and stop screwing women treating women like second class citizens. Just saying. Open thread!