If I see one more story like this I am going to blow a gasket:
On Monday evening, Pence refused to use the term during an interview with CNN host Wolf Blizer.

"There are some supporters of Donald Trump and Mike Pence who ― David Duke, for example, some other white nationalists ― who would fit into that category of deplorables. Right?" Blitzer asked.

"Donald Trump has denounced David Duke repeatedly. We don't want his support and we don't want the support of people who think like him," Pence said.

When Blitzer pushed Pence on if he'd call Duke, who is running for the Senate in Louisiana, a "deplorable," Pence answered, "No I'm not in the name calling business…" He added, "What Hillary Clinton did Friday night was shocking. I mean, the millions of people who support Donald Trump around this country are not a basket of anything."
Beyond the fact that Mike Pence will engage in all sorts of name-calling if it involves calling Democrats a name, Mike Pence if god damned bigot, so why would we give a shit if he calls a Klansman deplorable. Remember, we're talking about this fucking guy: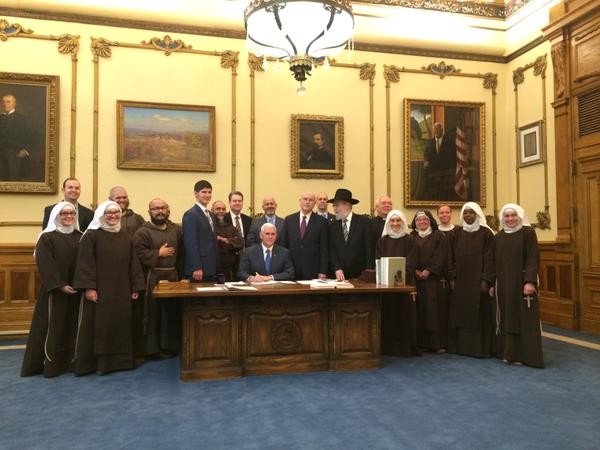 Indiana Gov. Mike Pence (R) quietly signed legislation Thursday that could legalize discrimination against lesbian, gay, bisexual and transgender individuals.

The Religious Freedom Restoration Act would allow any individual or corporation to cite its religious beliefs as a defense when sued by a private party. But many opponents of the bill, which included business leaders, argued that it could open the door to widespread discrimination. Business owners who don't want to serve same-sex couples, for example, could now have legal protections to discriminate.

"Today I signed the Religious Freedom Restoration Act, because I support the freedom of religion for every Hoosier of every faith," Pence said in a statement Thursday. "The Constitution of the United States and the Indiana Constitution both provide strong recognition of the freedom of religion but today, many people of faith feel their religious liberty is under attack by government action."
Mike Pence is a bigot. Yes, arguably, Trump might be worse. But let's go full Godwin, because fuck it: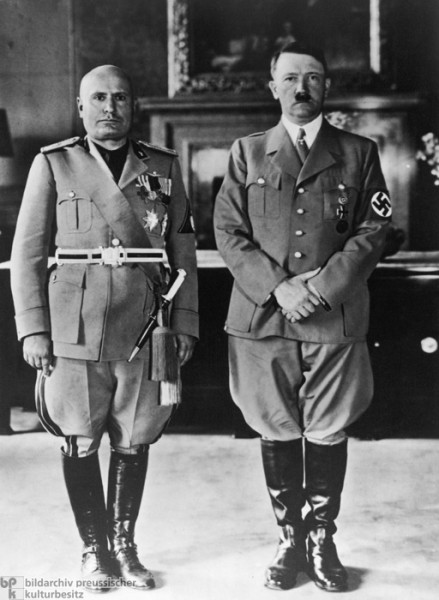 Just because the guy on the right is worse doesn't mean the guy on the left is any fucking better. So why won't Trump or Pence call Duke deplorable? It's like the old joke- "Why don't sharks attack lawyers?"
"Professional courtesy."
The end.