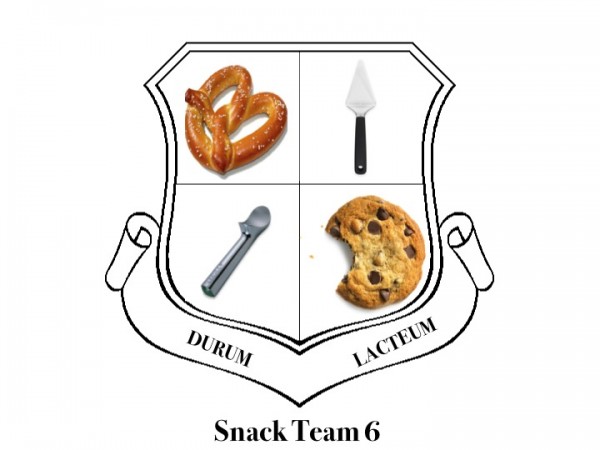 Today was the third day in court for the members of Snack Team 6. When last we left our stalwart, masticating patriots their leader Ammon Bundy (call sign Munchies 6) was making the political statement that he was a political prisoner. But that, good citizens, was yesterday and what everyone* wants to know is what happened today. So without further ado…
Snack Team 6 opened with a motion to declare the trial a mistrial this morning. Ammon Bundy's argument, made by his attorney Marcus Mumford, is that Harney County Sheriff Dave Ward's testimony on the first day was highly prejudicial and that Judge Brown had not done enough (anything?) to deal with it. As always The Oregonian's Maxine Bernstein is on the case:
Bundy's lawyer Marcus Mumford had asked Ward during his cross-examination Wednesday if he had conducted his own investigation into the 2014 armed standoff that occurred near Bunkerville, Nevada with federal officers attempting to corral Nevada rancher Cliven Bundy's ranch cattle. Cliven Bundy is Ammon Bundy's father.

Ward explained that what he learned about the Nevada standoff "scared the hell" out of him. The sheriff went on to note that he had discovered during a Google search on the Internet that "some unstable people who had left that situation" killed two police officers while they were eating lunch in a restaurant.

In court, Mumford asked the judge to strike Ward's comments, arguing they were unresponsive. The judge denied his motion.

Bundy's older brother, Ryan Bundy, then stood up and objected, also asking the court to strike Ward's statements, initially citing a hearsay objection but quickly contending instead that the comments were prejudicial.

U.S. District Judge Anna J. Brown found merit in Ryan Bundy's objection, and told jurors to disregard Ward's references to events in Bunkerville that had to do with police officers being killed.

Now, Mumford argues that the judge's instructions to jurors didn't go far enough.

"While the Court offered a curative explanation to the jury, that instruction was inadequate in light of the highly inflammatory and prejudicial insinuations that Mr. Bundy's actions are somehow related to a high-profile, double-murder of police officers," Mumford wrote in his motion. "Accordingly, Mr. Bundy moves for a mistrial and dismissal with prejudice."

If the court isn't inclined to grant a mistrial, Mumford offered the judge three alternatives: strike all of the sheriff's testimony, hold an evidentiary hearing to inquire further about what Ward learned from other law enforcement about the Bunkerville standoff, or tell the jury Ward's statement was unfounded and intended to prejudice his client.

"Sheriff Ward is a governmental agent and a central governmental witness who was clearly aware of the prejudice he was unfairly creating with his testimony, which he intentionally directed at Mr. Bundy and his counsel, as indicated by his indignant use of the word "sir," in the answer at issue," Mumford wrote.
Moving quickly along, the Prosecution called a number of FBI agents to the stand today and they testified about the Facebook postings and other social media messaging written and/or sent by the Bundys and their followers before and during the standoff at the Malheur Federal Wildlife Refuge.
Four FBI agents who combed through about 300,000 pages of 23 Facebook accounts belonging to defendants in the federal conspiracy case, searching for terms relevant to the alleged conspiracy, also testified. They read aloud the messages and posts, as prosecutors put them on computer screens so jurors could read them.

In several of Ammon Bundy's posts, he criticized Harney County Sheriff Dave Ward, claiming the sheriff was "collaborating with the violators," while he vowed to "do whatever it takes" to protect Harney County ranchers Dwight Hammond Jr. and Steve Hammond from having to return to federal prison on arson convictions.

"We as people desire to live in peace and tranquility, but we will defend our friends if necessary, Respectfully Ammon Bundy," one post read. During the occupation, Ammon Bundy uploaded a video of him seated in a refuge office, saying, "We basically came out here not to protest, stomp our feet…We came out here to make a difference."
As always click across if you want to see all of The Oregonian's great coverage of the trial.
We'll be back Monday with another edition of How the Bundy Bounces – same Bundy time, same Bundy station!
Stay hungry citizens!
* Everyone being defined as Bella Q and LAO.