First, a teeny-tiny apology for falling down on the American football posts job recently. (The diminutive size of the apology is due to my volunteer status creating obligations commensurate with the compensation.)
The truth is, I've been too busy over the last few months to pay as much attention to football as I normally would, what with the kid going off to college, campaign stuff, etc.
Anyhoo, some exciting match-ups this week in NCAA football: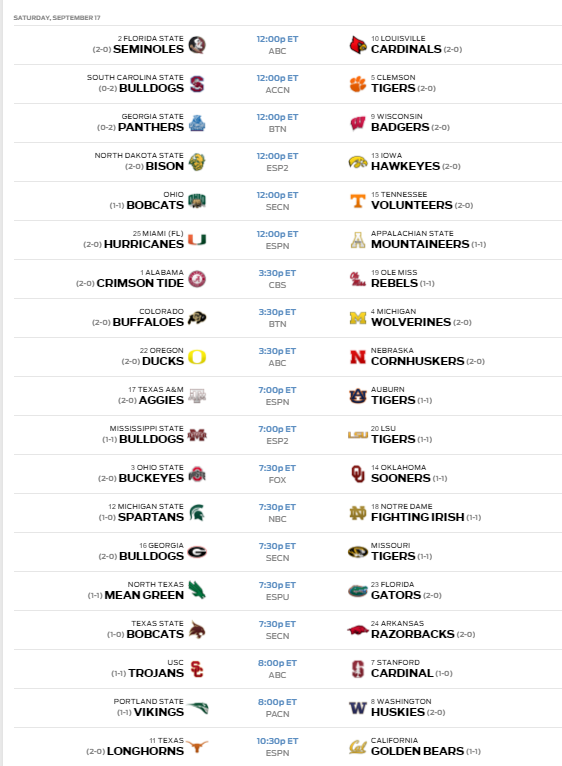 In the early games, I'll be pulling for Louisville because I hate the goddamned 'Noles. Ohio State and Oklahoma should be interesting. My beloved Gators should win easily this evening, but it's not a good idea to look past a cupcake, and I hope they haven't.
No picks from me because I'm even less informed than usual this season due to the aforementioned busyness, not that it would make any difference: My prognostication hit rate would probably be improved if I printed out the schedule on poster board, laid it on the chicken coop floor and picked the teams that garnered the most hen bombs.
Anyhoo, feel free to discuss! Open thread!