I've been not blogging much because I am busy with the new house (dumpster has been there since the other day and it looks like I am going to need a second one) and because I am alternating between freaked the fuck out about Trump winning and furious at people who might vote for Trump, Stein, or Johnson. I am also focusing on a new genre of photography, which I call "My Pets Being Assholes Jumping on Me While I Am Asleep." I'm keeping my phone by the bed with the ringer off so I can catch pictures: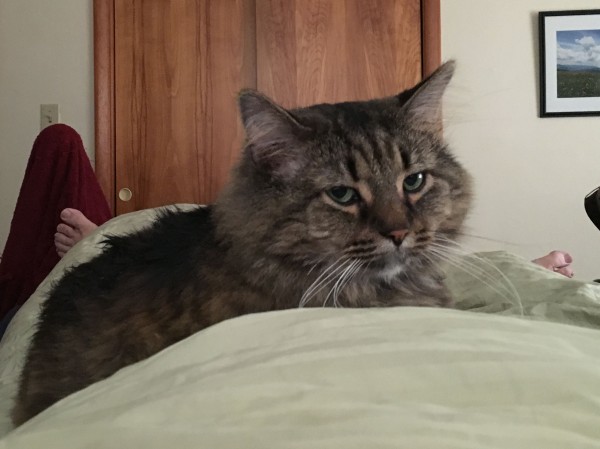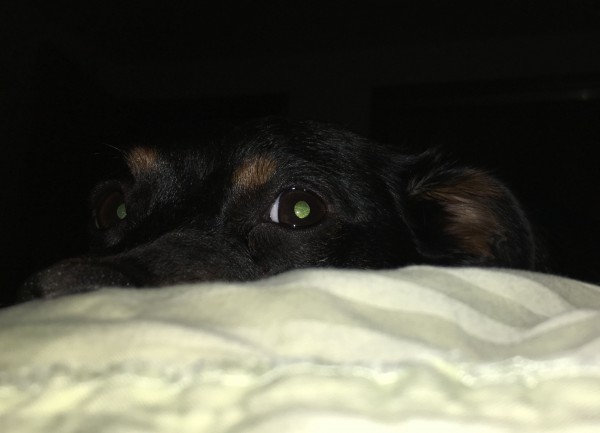 I should note you will never see Lily in one of these, because she is a perfect angel sleeping right to my side curled up in between my torso and my right arm underneath the covers.
In other pet news, Rosie has taken to licking Steve from neck to tail in a two inch wide swath down his back. He just sits there and lets her, so this leads me to believe he likes it. The first thing I thought of was licking toads, but she is not acting high, so it isn't that. The only problem with this is that later on, after it dries, it gets matted, so I have to brush Steve thoroughly several times a day now. You can see the spittle matted hair in the picture of him here.
Big Walter update coming up later tonight.