I'm half-assed watching the Bucs. Winston is throwing interceptions again.
Here's a photo of Ray-Jay Stadium I took the other day at a USF Bulls game: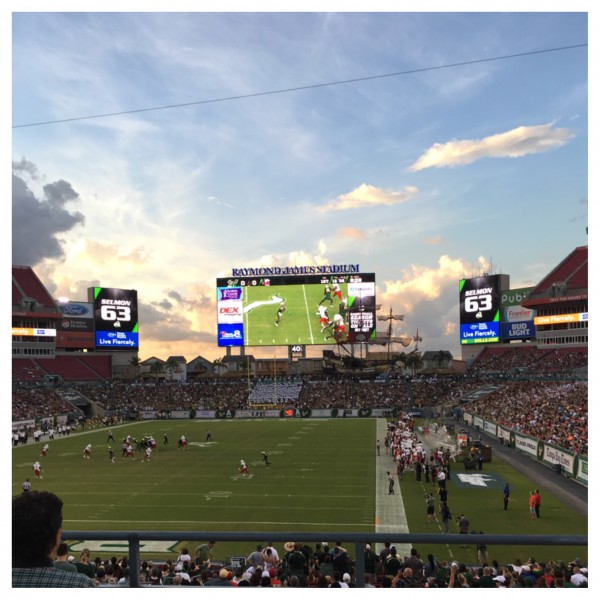 The Bucs aren't there; they're in Arizona, losing 10-0 at the moment.
Earlier, we were out in the country. Saw a canoe launch that led to a pretty pond: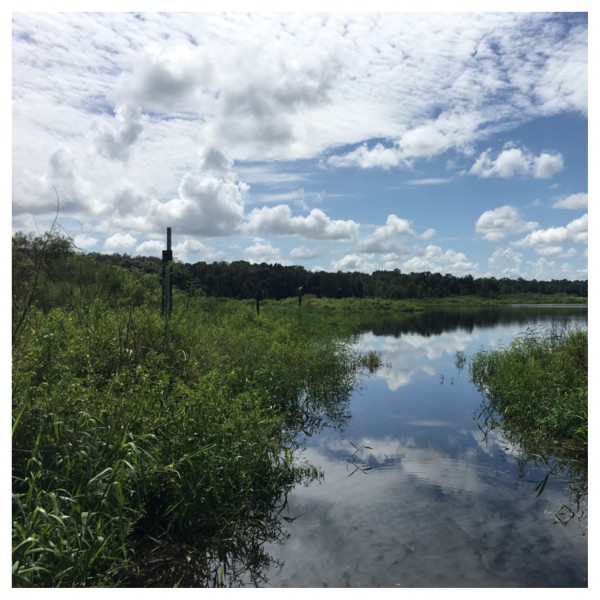 We got some fresh veggies and produce for a salad. I made an orange vinaigrette based on this one from Giada. Got any good salad dressing recipes?
Open thread — football or other topics. Except politics.