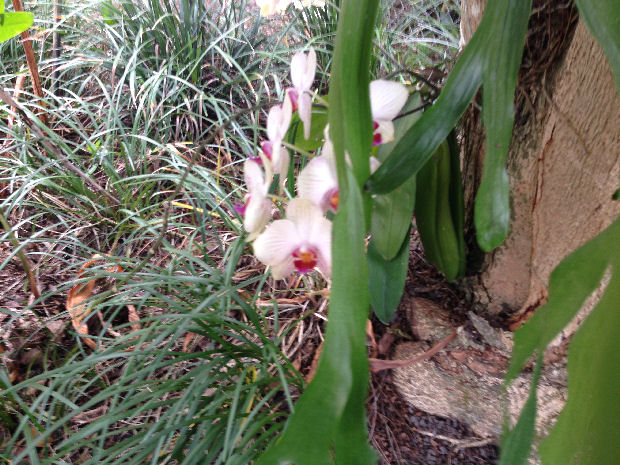 From "Loyal lurker Shar from NE Miami-Dade":
Top pic, from this Spring: a Phalaenopsis orchid that I perched in the low crotch of a Peltophorum tree so many years ago. I forget it's there until I happen to pull into the drive at a height low enough to see it in bloom.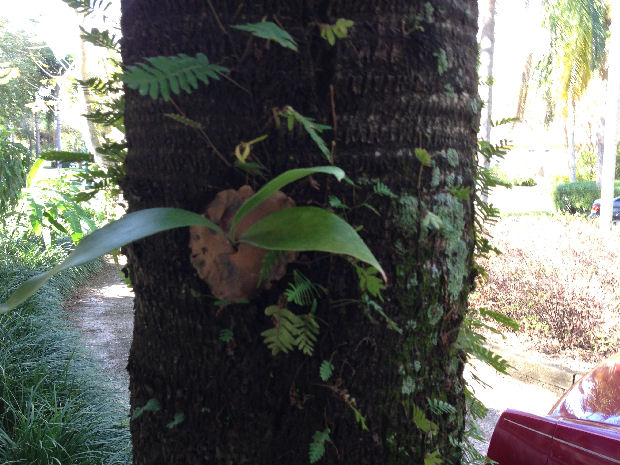 Volunteer Staghorn fern pup on Triangle palm trunk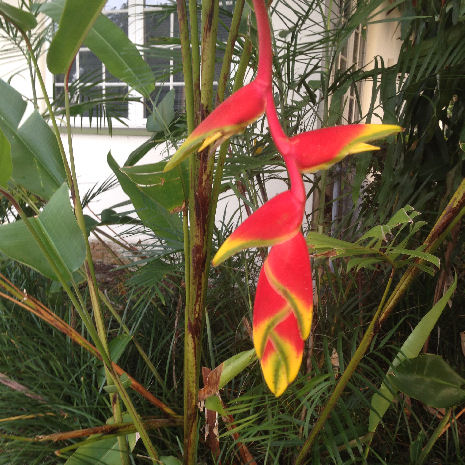 "Lobster Claw" heliconia with first bracts opening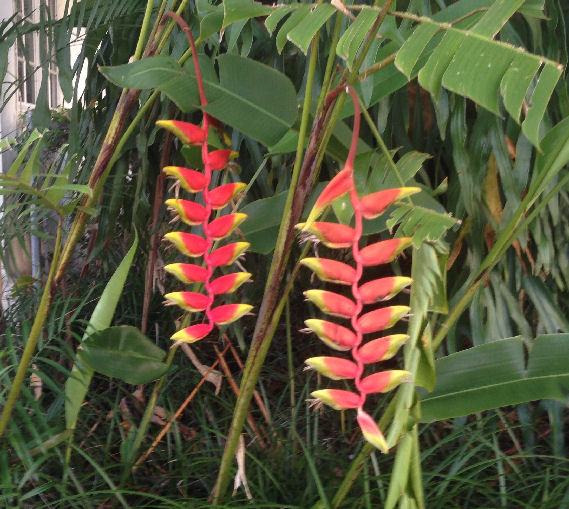 Fully opened Lobster Claw heliconias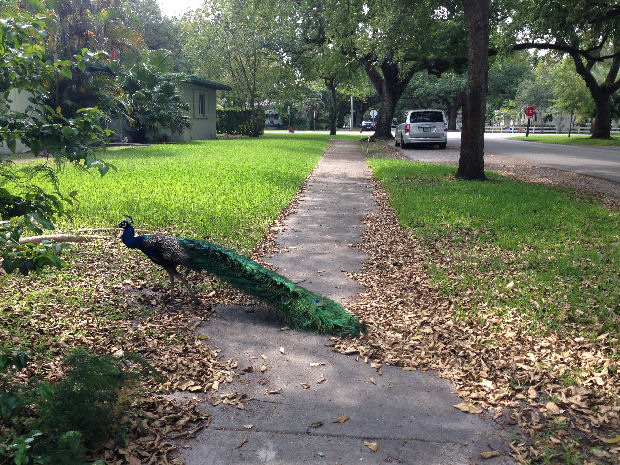 This guy has been hanging out at a house a few blocks from mine in the last few years. Then one day I tooled down the alley behind my house on my way to whereever and…
***********
What's going on in your garden(s) this week?