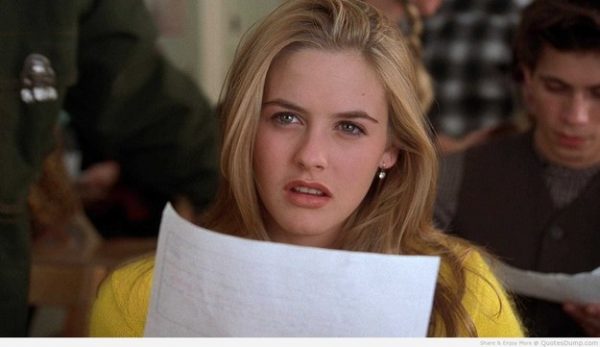 Cancelling my subscription last week just looks smarter and smarter. Today's "good lord what the hell are they thinking" moment is provided by public editor Liz Spayd:
Suppose that Donald Trump stops insisting President Obama was born outside the United States, and then saddles Hillary Clinton with starting the rumor in the first place. Is that stretching the truth? An unfounded assertion? An error? A falsehood?

Or is it a flat-out lie?

The New York Times voted for "lie" in writing last Friday about Trump's decision to abandon the birther movement, using the word in two stories and a front-page headline: "Trump Gives Up a Lie but Refuses to Repent."

It's not all that often that The Times newsroom throws around the word "lie," but Trump seems to bring it out in the place. Another story that ran in recent days used the term to describe Trump's deception on his plans for a $1 trillion small-business tax cut.
How about calling something a lie WHEN IT IS A FUCKING LIE? But wait, it gets better:
I asked the political editor Carolyn Ryan about when that word gets clearance for use. Her definition of a lie is when there's a deliberate attempt to deceive — when someone knowingly fails to tell the truth.

"A lie is different from the spin, exaggerations and squabbling between candidates that are commonplace in politics," she said. "It is not a word we will use lightly."

These are the factors that Ryan said would determine the conditions under which the word is used:

■ It is not used for matters of opinion, but only when the facts are demonstrably clear.

■ Intentionality is important — in the case of Trump and birtherism, he repeated the lie for years, in the face of overwhelming facts that disproved it, suggesting this was a deliberate attempt by Trump to deceive.

■ It is not used to police more frivolous disputes among political candidates or political factions.

"Lie" is a loaded word, all right, a favorite of campaign operatives. You score every time you can get the media to catch your opponent in one, and it's into the bonus round if you can get them to actually call it a "lie."
Oh, jesus fucking christ. According to the NYT's alchemical handbook, a lie is no longer a lie when it is a minor or frivolous lie. These people have completely lost the plot and the NY Times is a rudderless organization at this point. Right now there are thousands of journalism professors hoping their students who work at the NY Times don't have their school name published in their bio.
If a house was on fire, and the NY Times was the fire department, the news team would come up and describe in glorious detail the size and color of the flames, the smell of the smoke, the extent of the damage, all the while missing Donald Trump sitting on a pile of empty kerosene containers juggling road flares. The analysis squad would then swoop in and point out that this is going to make living there hard, that other house have been on fire before and were rebuilt, and that really, both sides have had house fires and right now the polling data says it is 50/50 as to whether the fire should be put out.
Ross Douthat would write that the fire was God's will, Brooks would note that sometimes true conservatism means just letting things burn and that out of this may arise a Burkean renewal of spirit, political arsonist Maureen Dowd would run to the back yard and set the shed on fire before putting on her Pradas and calling in to flirt with Don Imus, and Paul Krugman would single-handedly save all the occupants of the household and then pass out from exhaustion as the only person manning a firehose.
A couple days later, Liz Spayd would show up to wank about the true nature of a fire hydrant, when it is and is not appropriate to use one, describe the platonic ideal of firefighting, and then piss on the ashes. A month later Dean Baquet would show up reeking of absinthe and crab boil, mumble something about needing to do a better job next time, and then fuck off out of sight for a month until the next time the New York Times shits the bed.
The whole organization is fucking hopelessly lost right now.