When we last toured the house, we examined the front entrance, the living room, and the dining room. Today, because it is all sorts of special, we will do the kitchen. Mind you, this was taken with my ipad because I dropped my iphone and shattered the screen (first time since I started using cell phones since I broke one- I know, I am as surprised as you), so they are not as good. Here is a refresher pic of the dining room: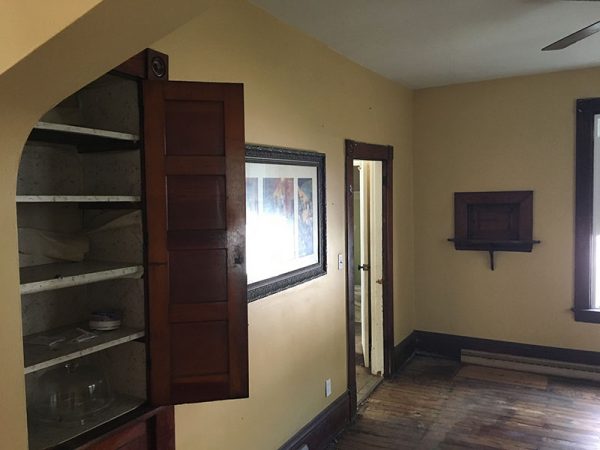 The kitchen is the door to the left. Here is a view from standing in the doorway: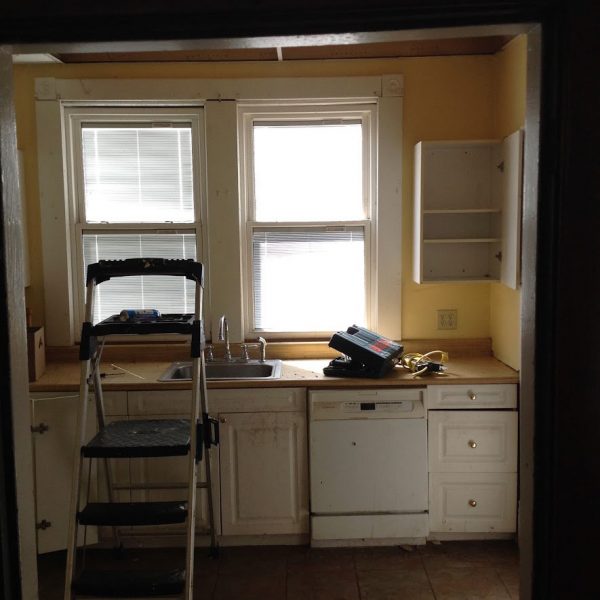 The kitchen has a drop ceiling, which we ripped out without looking at it because there was no vent in the kitchen, and there was no place for a ceiling fan, and by now I know these idiots and if they have a drop ceiling, it's because they were too lazy or stupid to fix obviously broken shit. I was not wrong.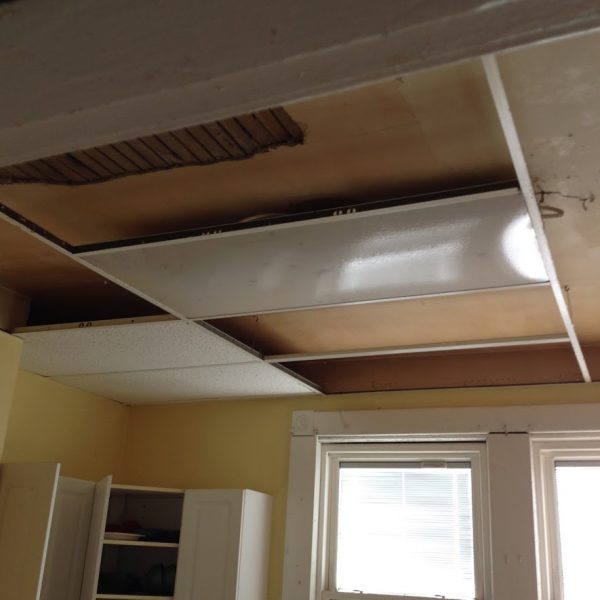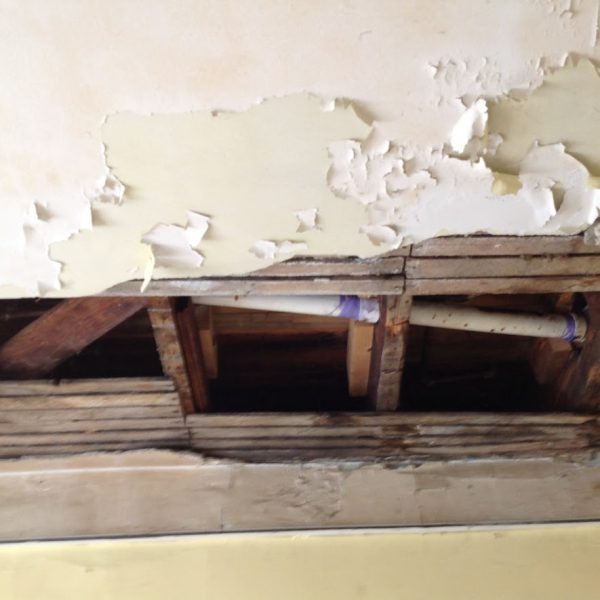 That second picture is directly below the commode upstairs, which is great, because I need to move that anyway since the idiots have the toilet in a place where you have to put your knees under the sink to do your business, and the plumber is going to need access anyway. We can use this as an opportunity to fix that without ripping things out, and idf any wiring needs to be done, can deal with that. Panning left from the sink: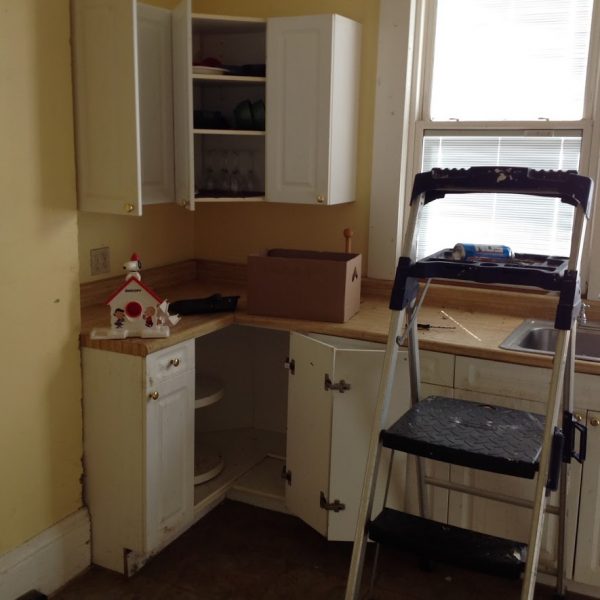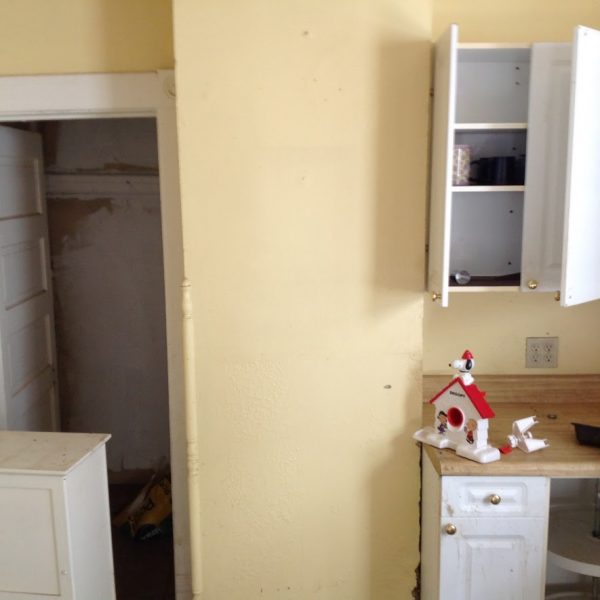 The doorway in the last picture leads to the basement. Backing up a bit, here is a picture that is to the right of the cabinets in the second picture, with the doorway to the back porch (AKA THE DECK OF INSTANT DEATH) and the pantry: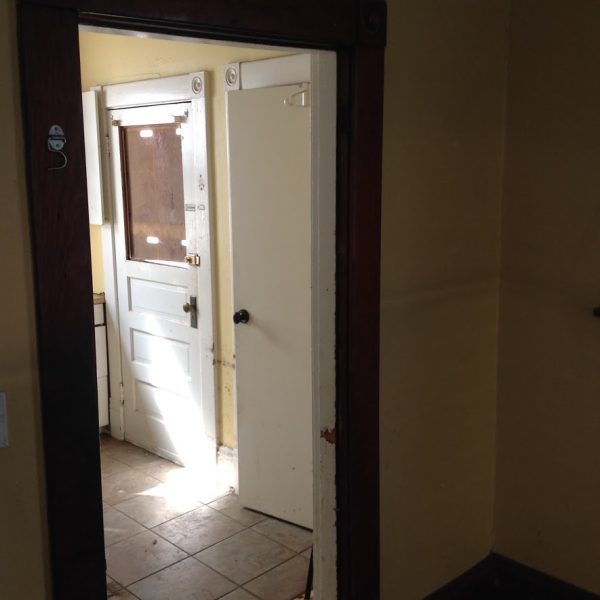 As soon as you walk into a pantry, there is another commode, which is going to have to be moved, because who wants to shit right off the kitchen? That makes no sense and is disgusting.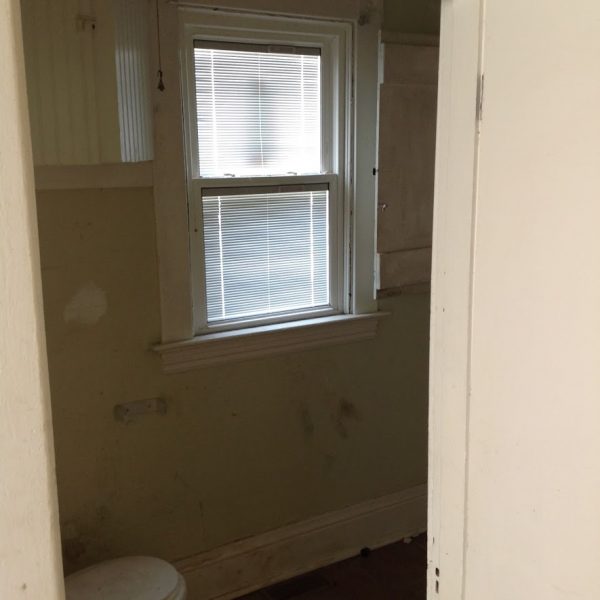 And on the back wall of the pantry, some old shelves: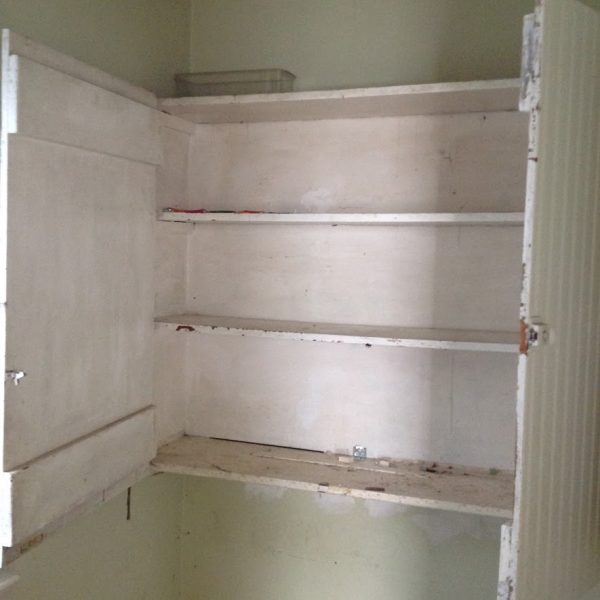 Finally, here is the wall with my back to the sink: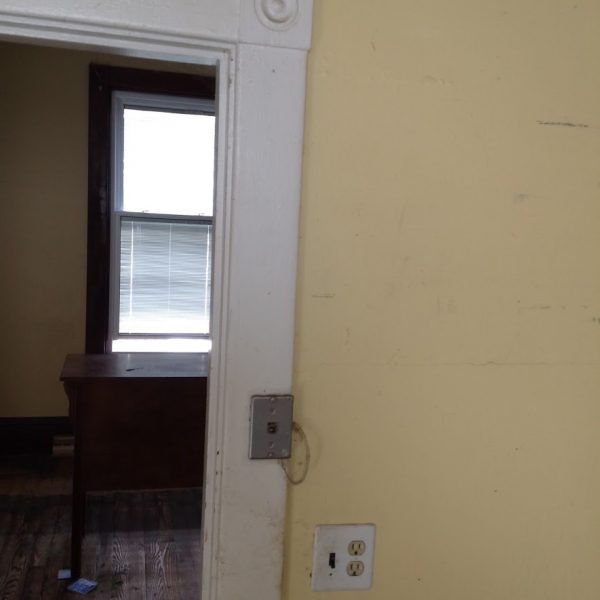 That is the wall that connects to the dining room, and we are knocking part of that out so the kitchen is bigger and flows into the dining room into a coherent plan. I don't need or want a big dining room, so we are going to make that space make sense.
I've also gone through and made a long list of needs, wants, and desires, and I am prioritizing them and trying to figure out how to budget them and then how to do them in the right order so we do not need to redo things to fix something else on the list. Here it is as of now:
Needs:

1.) Inspect roof, gutters, insulation, make repairs where necessary
2.) Furnace situation (which vents can we remove, etc.)
3.) structural integrity of first floor- support beams to level droop
4.) Basement
4a. drainage and moisture (French drains outside? Seal walls)
4b. new windows
5.) Flooring for first and second floor
6.) Fix or replace both front and back door.
7.) Structural integrity of back deck
8.) Fix wall cracks, paint interior
9.) Kitchen- knock out wall, make kitchen and dining room coherent, appliance, fix pantry, door that closes to basement.
10.) Scrape and paint floor and deal with stairs on front porch
11.) Build garage?
12.) Vent in bathroom, new vanity and floorplan for toilet
13.) Have KA deal with their god damned trees

Wants:
1.) new railings on deck
2.) new outer doors to basement
3.) lighting out front
4.) fireplace
5.) new tub
6.) drapes in all rooms
7.) fill in under fence in backyard so animals can not escape

Desires:
1.) celing fans in every room
2.) good lighting- my eyes are getting shitty and I would like lighting that is not harsh but still does not create glare
3.) hand crafted desk that built into wall that fills entire office so I can roll from computer to computer and have two workstations
4.) raised bed gardens in back yard.
5.) several trees (not ornamental- maple or something solid that can grow and last) for front and back yard
6.) nice rugs and runners
7.) Something for once you enter the house for coats, mail, keys, shoes, umbrellas, etc.
It's a lot of work. Right now I am in the mental planning phase, where I think about what I want to do while dealing with obvious things (cleaning, extermination, structural integrity issues). So much work.
*** Update ***
Went to the fridge to get some of the ice cream (TURKEY HILL DARK CHOCOLATE CARAMEL ESPRESSO), excited because I am going to sit down and nom nom nom while watching some HGTV I dvr'd and this is what I find:
WHO LEAVES A TABLESPOON OF ICE CREAM? WTF AM I SUPPOSED TO DO WITH THAT? I need to have a stern talk with the kids.