So here are this week's games and my crappy picks, which comprise zero parts knowledge, 1/2 part wishful thinking and one part uninformed guesswork: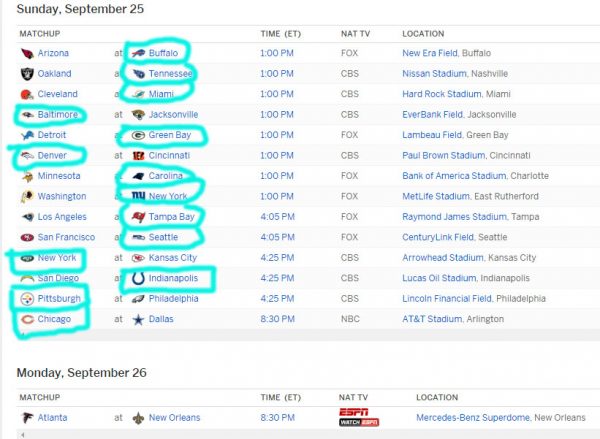 I just hope today is a better football day for valued commenter Raven and me than yesterday was. I broiled in the noonday sun watching my daughter's school get clobbered by FSU (ptui!), then went into the blessed air conditioning to watch my alma mater lose to Tennessee. Figgety fuck-a-doodle!
Anyone cooking today? I'm making a pasta salad that features sun-dried tomatoes, basil, Kalamata olives and feta cheese. Hubby is going to grill some very thin ribeyes for steak sandwiches. That's all I know.
Open thread!