Ole Larry O'Connor at Hot Air is all het up and having a bad day: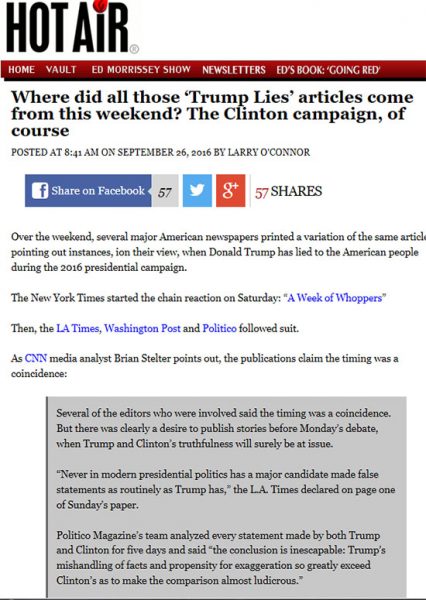 He concludes: "Hillary posts pages of documented Trump lies" and holds a conference call with members of the media detailing the same theme and within 48 hours major publications print articles following along with Hillary's prescribed narrative.
Yup, total coincidence."
And there you have it. Rather than being concerned about the fact that Donald Trump's past is so full of toxic lies it could be an EPA Superfund site, he's upset that Trump is a victim of the media (a notion which is in and of itself utter nonsense).
Priorities!