Hey all,
I've got a couple of pieces out in what we might call the mainstream media that might reward your attention.
The first closes the loop on that lovely Royal Society award shortlist we talked about a while back.  The winner was announced a couple of Mondays ago and, alas, it didn't go to The Hunt for Vulcan (which you should still totally read).
Instead the prize went to Andrea Wulf for her intellectual biography of Alexander von Humboldt, The Invention of Nature.  It's a very strong book, as were each of the others on the shortlist.  I commend all of them to you.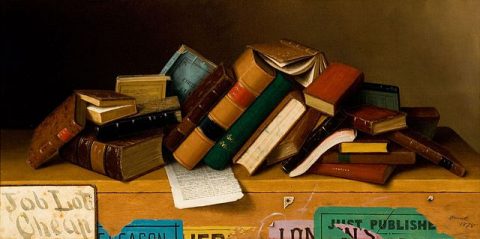 The event itself was great, and the organizers made sure that each of the titles in the finals had a chance to shine, and while I was certainly disappointed, I was also greatly chuffed — and why not?  My work had been recognized as among the class of the year, I got to rub shoulders with some wonderful writers, (including a personal hero, the head judge Bill Bryson), and hey — London! What could be bad.
Nothing — until, as I was getting ready to leave that green and sceptered isle, I came across a piece at The Guardian in which the writer argued that there was something dodgy about Wulf's win — that she had garnered a feminized prize, one that sought to reward a woman's interest in people instead of a man's pursuit of "problem, a mystery or an underexplored scientific field."
I couldn't let such arrant nonsense fly unanswered, so I wrote up a response for The Atlantic.  In it I drew both on my experience as one of the competitors in the contest Wulf won, and my prior encounter with prize judging as a Pulitzer juror in 2012.  Check it out, if you've a mind.
The other article you might find fun is a book review that I wrote a little while ago that went live yesterday at The Boston Globe — my take on James Gleick's new book, Time Travel.  The shorter is that the book is great, really fine work, and I commend it to you all.  Here's a sample:
Mostly, though, Gleick leads us on a thrilling journey of ideas. Augustine talks to Robert Heinlein who talks to Kurt Gödel, all the while someone is trying to connect a call between Marcel Proust and the ever patient Sam Beckett. Alongside the big ideas come the odd facts too delicious to leave out, as when we learn that among the audio selections placed on the Voyager spacecraft is the Bulgarian folk song "Izlel je Delyo Hagdutin'' or "Delyo the Hajduk Has Gone Outside." Pity the alien trying to decipher that code!
So, yeah. I've been delinquent in my blogging here.  Think of these as peace offerings.
Have a great weekend, all.  I'm going to continue nursing my dread catarrh; nothing like a full 747 to offer a smörgåsbord of viral delights.  Honey-lemon tea (possibly helped by some bourbon) in my future.
Image: William Harnett, Job Lot Cheap, 1878.