I'm going to keep this short (you've heard that before from me) because my disdain for punditry extends to my own attempts.
Still, it seems to me that there is one real measure of success or failure ("winning" or "losing") for any political event: did what just occurred move votes to one side or the other.  Everything else is just noise, or, as our elite bloviators perform it, theater criticism.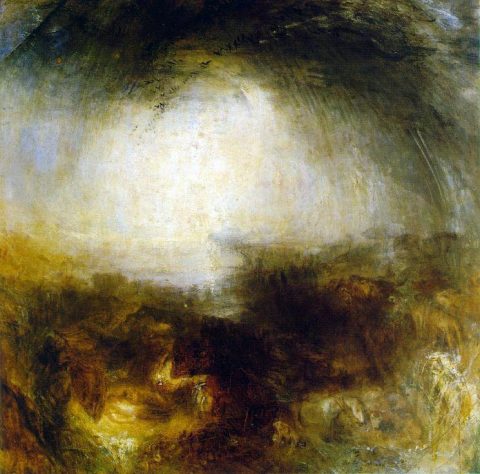 By that criterion there were only two moments that mattered last night, and both did real damage to Team Trump.
The first was obvious from the moment the words left Mike Pence's mouth: "You whipped out that Mexican thing again."
I'm sure I'm not alone in my instant reaction:  "He just said WHHHAAAATTTTT!" Latino Twitter was unamused, certainly — and this is key.  There are some constituencies in which Trump cannot fall any further.  The number of Black Trump supporters is hovering around the margin of error — he's polling between two and six percent nationally.
But there are still Latino votes to lose.  A Univision battleground state poll found Hillary lagging about eight points behind Obama's numbers in each state, with Florida's 24 percent gap between the two the narrowest of the lot.  Did Mike Pence help Trump with those voters last night?
The question answers itself.
The other meaningful moment was equally apparent as it happened.  That would be this exchange:
Governor, why don't you trust women to make this choice for themselves? We can encourage people to support life. Of course we can. But why don't you trust women? Why doesn't Donald Trump trust women to make this choice for themselves?

That's what we ought to be doing in public life. Living our lives of faith or motivation with enthusiasm and excitement, convincing other, dialoguing with each other about important moral issues of the day…

PENCE: Because there are…

KAINE: … but on fundamental issues of morality, we should let women make their own decisions.

PENCE: Because there is — a society can be judged by how it deals with its most vulnerable, the aged, the infirm, the disabled, and the unborn. I believe it with all my heart. And I couldn't be more proud to be standing with a pro-life candidate in Donald Trump.
One man said that American women are the agents of their own lives.  The other said that they cannot be, that his personal religious commitment pre-empts any decision a woman might choose to make.  All the squid-ink of piety Pence spewed did not obscure the painfully clear: Mike Pence would use the force of law to ensure no woman had more authority over their bodies than the state would.
While abortion remains an issue on which the American electorate is divided, and there are certainly plenty of women who are committed to the anti-abortion cause — and plan to vote accordingly — plenty more voters recoil at the idea of the Trump-Pence punitive approach.  ETA: As valued commentator RaflW notes below , an overwhelming majority of Americans favor at least some abortion rights.  But almost half of  those polled identify as "pro-life."  And those are the people who seem to me to be the focus of the argument that Kaine advanced against Trump and Pence:  even if you are queasy around the topic of abortion, the reminder of the blunt rejectionism and punishment-centered views of the GOP has some force. Given the significance (we are told) of the suburban woman and millenials in this year's swing states, there's no joy for the Trump crowd here either; shoring up the base that's already enthusiastically committed to you is less important than giving those who might be persuadable to pull the lever for your side.
To me, everything else that occurred in the debate takes second place to those two brief passages.  Kaine did well, I think, to get Pence on record denying his savior thrice before cock-crow — that helps drive the second day narrative, which is certainly useful.  But in terms of actually grabbing votes?
Further alienating the Latino/a vote and making it ever harder for women to cast a GOP ballot — and not just women, but any man who sees women as actual people —  ain't exactly a royal road to victory.
And as for the moment that never happened?
We've had 180 minutes of debates so far.  180 minutest to go.
As I write this, after the hottest half year on record; after devastating drought; after horrific fires; after record floods; with a Category 4/3 hurricane bearing down on Florida, having already wrecked Haiti — with all this, there have been exactly zero questions on climate change.  Tim Kaine managed to slip in a mention in a national security answer, praising Clinton for forging "strong alliances to battle terrorism and climate change." Clinton did get Trump to deny saying climate change was a Chinese hoax — as he did.  But that's it.
This is simply disgraceful.  One more piece of evidence that our elite political media if f**king hopeless.
That is all. [Flips Pundit-Mode to "off"]
Image:  J. M. W. Turner, Shade and Darkness — The Evening of the Deluge, 1843.