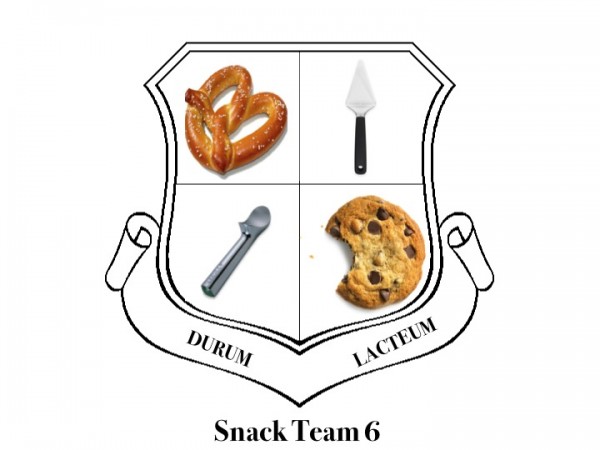 Ammon Bundy has now completed his three days on the stand in his own defense. What have we learned? We've learned that Ammon Bundy thinks he's the Buddha.
"Is it your testimony today you were not the leader?" Knight continued.

Bundy told Knight he wanted to clarify "what you're wanting me to say."

"I teach correct principles and let them govern themselves," Bundy said.
Oy vey…
Bundy also testified that:
Knight said guns were brought to "keep the federal government away," right?

"No," Bundy responded.

Yet Knight reminded him of his testimony that if the occupiers hadn't brought firearms to the refuge, they likely would have been hauled off in zip ties and handcuffs in a paddy wagon.

"So the presence of guns prolonged your presence?" Knight asked.

"It protected us from being detained," Bundy said. "I would say they allowed us to express our First Amendment rights."
And LaVoy Finicum's widow also testified!
She said her husband got a call on New Year's Day, asking him to support the Jan. 2 rally in Burns in support of Harney County ranchers Dwight Hammond Jr. and Steven Hammond, ordered to return to prison for arson on federal lands.

She said her husband drove all night to Burns with co-defendant Ryan Bundy. She thought he'd stay a day or two, and when he told her he was at the refuge and planned to be there, she urged him to return to Utah.

"The first part of the week I repeatedly asked my husband to come home," she said, breaking down in tears.

By the end of that first week, she said her husband was committed to staying because local ranchers had urged him to do so. She visited the refuge the weekend of Jan. 22, and had planned to meet up with her husband again in Idaho on the following weekend.

The judge didn't allow anyone to question Finicum's widow about her husband's shooting, or a wrongful death lawsuit that she intends to bring against the government.

"She should not be asked about his death, period," U.S. District Judge Anna J. Brown instructed.
We have additional coverage from earlier in the week from Balloon Juice Bunker embedded commentator Soylent Green who offers the following disclaimer: "Note that I am very much not a lawyer and don't understand the rules, so won't go into much detail. I just want to capture the trial's overall character."
A Day at the Bundy Trial (October 3)

I got to the courthouse early. After guests of the lawyers and defendants were allowed into the courtroom, there was space available for eight members of the public. I was number nine in line. So I had to watch the trial on closed-circuit from the overflow room. In the jury seating of courtroom 13A I was surrounded by a gaggle of Bundy fans – cheerful middle-aged women with flag accessories, bedazzled jeans and purses, cowboy boots, big western belt buckles.

Testifying on Monday were Harney County Sheriff Dave Ward, then four Bundy supporters. Three were Burns, Oregon, locals, and the fourth was one of the occupiers, who like many of the occupiers was never charged.

The prosecution has worked very hard to prevent this from becoming a circus trial, which is the intent of Ammon and his team. They keep trying hard to push their narrative, the one in which the federal government is an evil, tyrannical monster countered by a brave band of true patriots who held a peaceful protest to convey how the U.S. constitution proves that the federal government has no authority over public lands. The Bundy gang earnestly believes this narrative will sway the jury to their cause because God is on their side. However, Judge Anna Brown is having none of it, shutting down most of their endless attempts to speechify or extract phrasing from witnesses in ways that are irrelevant, argumentative, hearsay, nonsense, or otherwise a waste of the jury's time. The prosecution made what should be a slam-dunk case for a guilty verdict, but Ammon's strategy may work if he can sway or mislead the jury.

Throughout the trial, Ammon Bundy has been dressed in his blue jail scrubs. The judge forbade him from wearing his cowboy costume, so this is his way of sending a message that he is a political prisoner in a kangaroo court. Meanwhile, Ryan Bundy has been wearing a dark suit and tie, but with a leather vest under the jacket to maintain his cowboy cred.

Next to Ryan is Shawna Cox and behind her is David Fry, slouched with his knees up, feet on Shawna's chair and with a fixed sullen expression.

Ryan and Shawna are representing themselves, thus are conducting their own direct and cross examinations of the witnesses, with comical results.

Ammon's lawyer Marcus Mumford (aka "Mumbles") is a piece of work. He is not an impassive professional but a fellow Sovereign Citizen (SovCit) true believer. The man has a serious stuttering problem. And his speech in general is halting and unfocused. And he gets excited and frustrated and whiny. This is not how lawyers on TV lawyer shows talk.

(This is verbatim). Mumford greeting a witness: "uh, uh, guh, guh, guh, good, uh, guh, good morning, Mr. Rose." Mumford asks a question: "You understand that Ammon Bundy was, uh, uh, was, was, was, asking that, and, and, uh, uh…" (loses train of thought). Or he chokes on the first word of a sentence, can't get it out, then there's a long pause before he starts over. This has been going on the entire trial and is driving everyone crazy.

Worse it that Mumbles has been ill-prepared for each day's proceedings. He has not cleared his witness or exhibits with the prosecution. He has not prepared his exhibits for trial use, and keeps trying to get the jury to watch hour-long unedited videos instead of excerpting them. He has not given the judge what she needs to review in advance. Then (this went on all day, and I'm told has been going on every day since the trial started on Sept. 7) Judge Brown must admonish him to get his act together. Repeatedly, with waning patience. You can hear the exasperation in her voice. He tries to introduce exhibits (videos, letters, all kind of stuff that the poots have been spreading on social media all year) that have no bearing on the case. (Aside: "poots" is the new term for Bundy supporters of any stripe, short for "pootriots," from the occupiers' use of a government backhoe to dig latrines at the refuge.) He wants to show hours of videos from the Bunkerville standoff of patriots cheering as they heroically hold off the jackbooted government thugs. Then the judge must spend an hour or more each day winnowing down all this junk. The defense is not really defending against the charges because Ammon's gang believes that their cause transcends federal law.

All day long we hear "Counselor, I have told you over and over, please stop wasting the jury's time." Or after Mumford calls witnesses to the stand, he strays into unrelated areas. So I kept hearing the judge say "Please move on" … "Get to the point" … "Irrelevant. Ask another question" … "Move to another subject please."

This may be intentional. Mumford may be trying to bore the jury to death so that they stop listening to the testimony. Or to confuse the jurors enough to get a hung jury.

The tenor of this trial can be captured in two words. "Objection." "Sustained." In this single day I heard something like 150 instances from the prosecutors of "objection, irrelevant" or "objection, argumentative" or "objection, hearsay" with almost all of them sustained. The judge keeps trying to keep the trial focused and the Bundy gang keeps trying to pitch their stirring narrative (patriotic Americans standing against the evil gubmint).

In the morning they called Sheriff Ward to the stand and tried to get him to confirm their story. In their version, they asked him very nicely (meeting with him repeatedly in the months before the occupation) to do his duty and protect his citizens (the Hammonds) from the feds. In a letter, Ammon asked him to "turn your weapons" on federal marshals coming to return the Hammonds to jail to complete their sentence. Mumford presented this letter as though it somehow exonerated his client.

Ward is in a tough spot. He must go home to Burns fearing retribution by some yahoo. He kept his cool and answered questions very tersely. I don't know why the defense called him as a witness because he did them no favors. I think they wanted to show that he had failed to do his duty thus was to blame for their next move. In their minds, all sheriffs are constitutional sheriffs, but most don't know it yet and must be edjumicated.

While Judge Brown was speaking, Ammon interrupted her, more than once. "Sir, sir, keep quiet please."

When Ryan Bundy is speaking, he uses big words incorrectly. He is trying to sound like a lawyer. There is a cockiness in his voice.

The afternoon witnesses: all four have been well-coached by the defense team to drop Bundy narrative talking points.

First up is Kim Rollins, longtime Burns resident. An older man with a glorious white beard that would put Santa Claus to shame. "Did you see any guns on display at the refuge?" "No, never." (Not remotely true as there are many images of cosplay commandos with assault rifles.) Did he see any damage to the facility? No, it was very well cared for.

Next up is Pat Harlicher of Burns. Mumford: "Uh uh did, how, how, how, how did you be, become informed about the refuge?" Harlicher said he visited the occupation six times, with many friends along. It was a happy family camping scene. No guns on display. "I learned that what the constitution says about our public lands and the need to return them to their rightful owners." Judge Brown instructs the jury to disregard this statement. But they've heard and processed it, which must be the defense's intention. Harlicher is asked about what is going on in Burns during the occupation and he remarks about the big police presence around the county courthouse (where Harney County Judge Grasty had received death threats) and Harlicher says, "It was like a scene out of Red Dawn."

Third witness, Brand Nu Thornton of Las Vegas (yep, that's his name). Thornton is one of the occupiers and was present before it started, planning it with Ammon, and stayed until the day before Ammon was arrested. But he skated with no charges, go figure. Thornton is the shofar (rams horn) guy. Says he has a "shofar ministry." On the stand, he is wearing a Mexican serape. A smug bastard, smiles and laughs a lot. Waves to David Fry. Shawna Cox winks at him. He drops his talking points. "After the ambush where LaVoy was murdered by the FBI…" Judge Brown: "Jurors, disregard that remark."

Thornton's biggest whopper of the day: Were federal workers impeded from doing their jobs? No, we would have given them a warm welcome and let them work. Had the refuge fisheries biologist come in, the occupiers would have given her back her chair. (This after they had rifled through all her work and personal files). Of course they ignore the fact that the first duty of the Fish and Wildlife Service staff would be to clear the public from all the non-public space, which is every inch of the facility except the bird museum at the front.

On Tuesday morning, Thornton was in the street blowing his shofar. I heard him from my desk.

I'll stop here as there are better reporters of these proceedings. See their tweets on Fogbow.

I'm not absolutely sure the government will win this case. The jury members were chosen because they had not (or said they hadn't) heard anything about this case, which was big national news, and bigger news in Oregon. Several are from deep-red eastern Oregon, where anti-federal-land-manager sentiment runs strong. Some might be swayed by the Bundy narrative, no matter how much the judge swats it down. I doubt it but it's possible.

UPDATE: A lot has happened in the last two days, with Ammon on the witness stand, where he gave a tearful, godbothering account of his quixotic cause. God compelled him to pursue it. If federal laws were broken, justice demands that they be disregarded. Some observers are saying that the trial is off the rails and the judge has lost control, because the defense witnesses have been given more latitude to sell their fairy tale. (Michelle Fiore got in another "Lavoy was murdered." Judge: Jurors, disregard that remark.)

Other commenters say the judge is playing eleventy dimensional chess by allowing the defense to do the prosecution's work and proudly, willfully incriminate themselves in both cases, Oregon and Nevada.

America is on a slippery slope. Belief, biases, and bullshit are trying to push aside rationalism and the rule of law. Trumpism is the leading edge, of which the Bundy/militia/SovCit movement is a subset.