About a week ago, commenter LAO was very, very excited, waiting to find out if she was going to get her rescue pup. So last night I was so glad to hear about her new pup and asked her to send me some photos. Introducing the newest Balloon-Juice member, Maggie: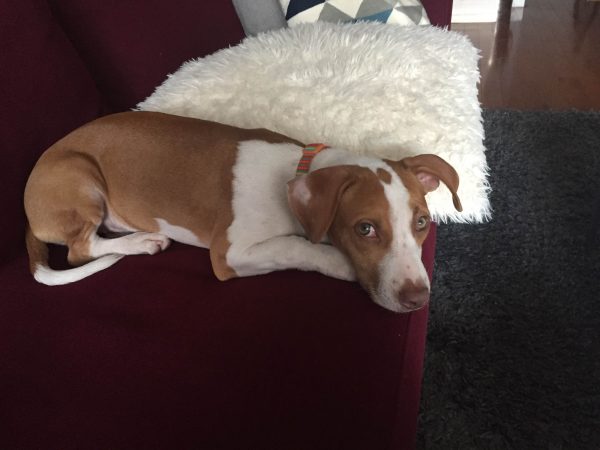 All together now…aaaawww! I'll let LAO tell you the rest:
The pups name is Maggie, she's a rescue from North Carolina. She's ridiculously friendly and fearless. It took her about one hour to get over her initial shock at NYC and in 3 days has befriended every dog in the neighborhood and almost as many humans.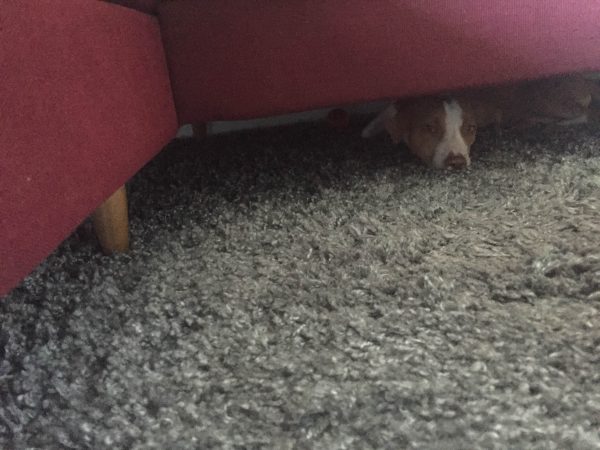 I feel very lucky that she adopted me as her human..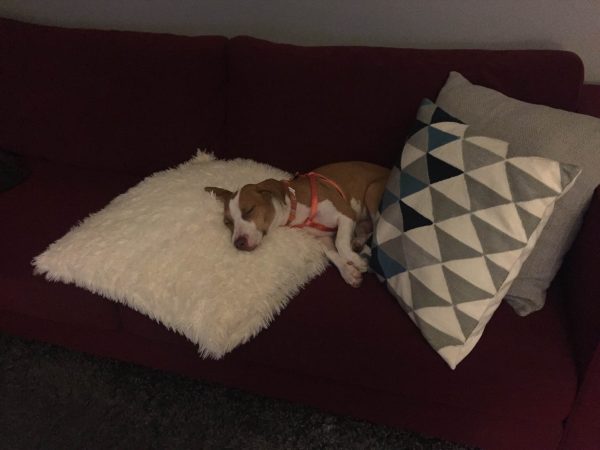 I like the picture of her under my couch because I imagine that's how she felt when I first brought her home.  Also, she's very partial to my couch. It's the only time she stops moving.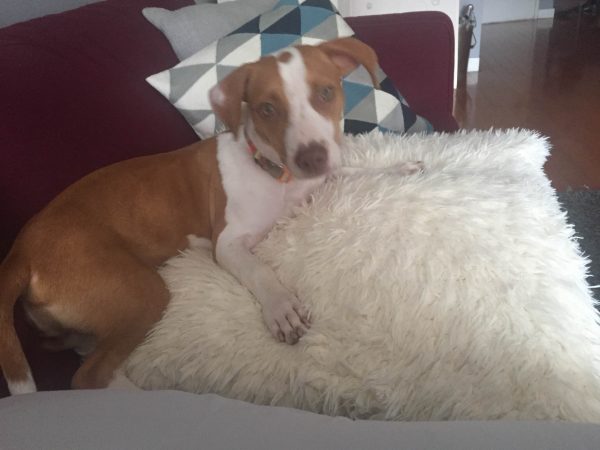 Congratulations to LAO and Maggie for a terrific match and many years of love ahead. Bixby and I are still searching for our rescue match…
Open thread.