Yesterday, Joshua Green had a very good tweetstorm about where he thinks Trump is going to go tonight:
1. Here's why I think things will soon get even worse for GOP

— Joshua Green (@JoshuaGreen) October 9, 2016
If you watched Rudy Giuliani this morning on his multiple tv appearances this morning, Trump and company are going all in on throwing Bill Clinton's alleged past at Hillary, with Trump tweeting about Juanita Broaddrick videos at Breitart. I feel like the entire country needs to read Joe Conason and Gene Lyons, google "the elves," etc. Some names you might find familiar. Ingraham, Coulter, George Conway.
Conway. Where else have I heard that name> Oh, yeah: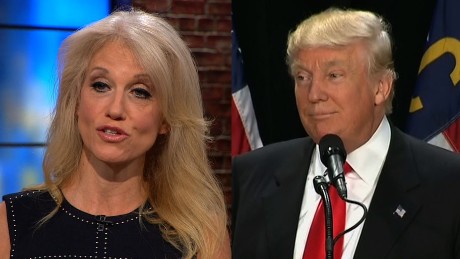 There's no way to know what happened between Bill Clinton and Juanita Broaddrick, and I don't feel comfortable one way or another discussing the case because we all know how rape victims are treated. Not to mention, anything you say and you will have idiots either claiming you are attacking Broaddrick or attacking Clinton.
At any rate, this entire freak show that will play out tonight was decades in the making. It's good old Dan Burton out in his backyard shooting watermelons to prove Hillary killed Vince Foster, the Clinton death list, Bill's menacing pecker, all wrapped up and repackaged to be shot through the Breitbart puke funnel into the MSM.
And the thing you need to remember is this has nothing to do with Hillary Clinton's fitness to be President, or Trump's obvious lack of fitness to be President. Trump likes to talk about distractions. Like all Republicans, it's projection.