***
Betty talked about this earlier, but it is worth updating and posting again.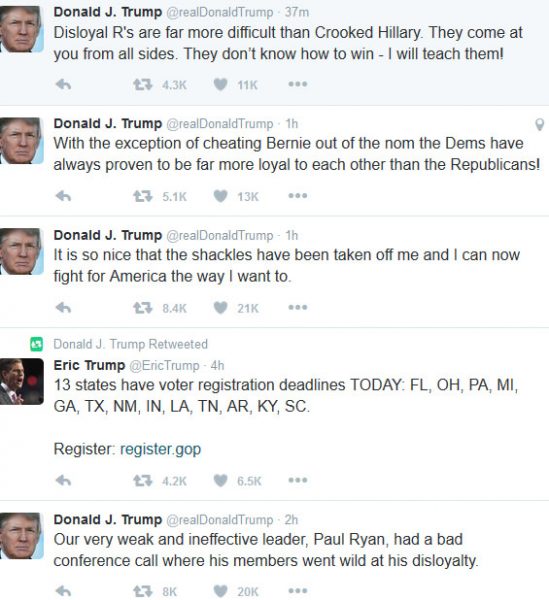 There are various theories out there, one of which is that Trump and Bannon don't care about winning but are setting the stage for a new media network, but I think this reminds me more of the classic domestic abuser:
Websdale also finds that many men kill in a state of what he calls "humiliated fury," shame that has gone into overdrive for any number of reasons: She is moving out and he is losing control of her, for instance, or he has lost his job and is drinking more.

"It's about manhood and failing to live up to prescriptions of modern-day masculinity," he says.

An escalation of abuse is typical just before a battered woman is killed, he notes. There will be more broken bones, more cracked teeth. More calls to 911.

"You can see it coming. You can log it. You can count it," he says.

In addition to an escalation of abuse, there may be other changes. Maybe an abuser starts keeping a loaded gun on the nightstand, or begins reading her text messages and dropping by her office to make sure she's at work.
Donald Trump is now angry, humiliated, and waving the gun at the GOP telling them if he can't have them no one can.