I'm sidelined with a messed-up Achilles' tendon, so I'm piled up on the sofa with my foot iced and elevated and preparing to take in the sporting action. Here's the top 25 match-ups: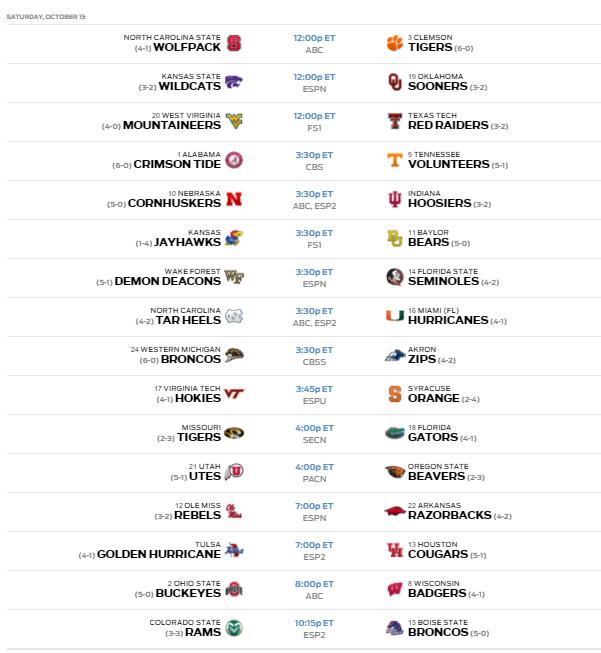 Cole's 'Eers are undefeated! I had no idea. I'll eschew that game to watch the 'Dawgs and 'Dores (interested since it's an SEC match-up but indifferent to the outcome), then I'll catch the first half hour of Alabama vs. Tennessee (Roll Tide!) until the Gators play Mizzou.
Ole Miss and Arkansas should be interesting. I'll be pulling for Ole Miss since that was my grandfather's school. Among the evening games, the Buckeyes vs. the Badgers looks like the most interesting (Go Badgers!).
Open thread!