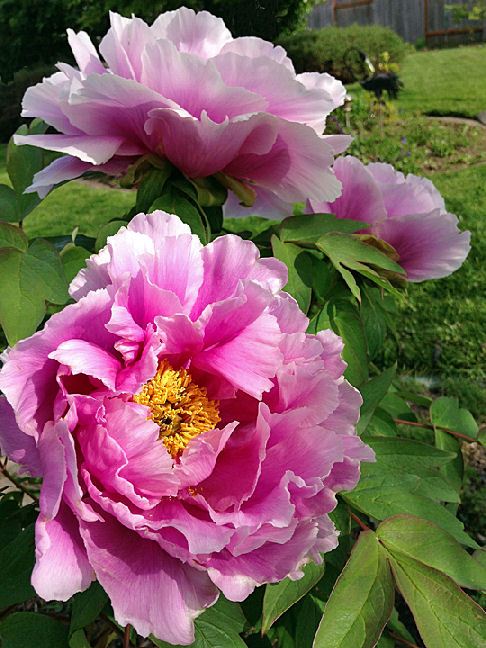 From faithful garden correspondent (& amazing photographer) Marvel:
You asked for pix from sunnier times, so I scouted a few flowers for you. First up, our early Queen, the young tree peony. Can't take a bad photo of these wonderful flowers.

The crocus are our earliest Spring flower (I t-h-i-n-k they beat the camelias) — so fragile and fresh, enlivening and otherwise drab understory.

The borage and a scattering of colorful lettuce brighten up a newly-wakened Spring bed.

There are several pieris around the house — I love the bight coral hues and Japanese lantern blooms on these mature plants.

Out front there are some well-established rhodies and azaleas — it's not a particularly shady out there, but they've done well for years and years. It amazes me that their tightly-wound buds can live through the sometimes-freezing temps (and snow) in Winter and still produce yards and yards of fragile blooms come Spring. Tough ones, rhodies.

Finally, being Oregon, we have to find SOMETHING to like about the rain, else we'd go mad! I like it just fine.
What's going on in your garden(s), this week?