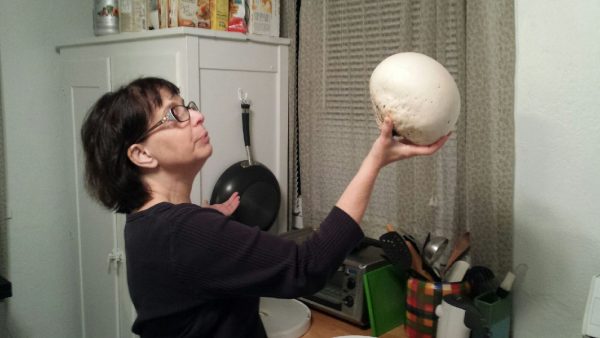 …and then eat him. (Puffball!)
Also found: my first-ever foraged Hen of the Woods a.k.a. maitake (about 7 pounds):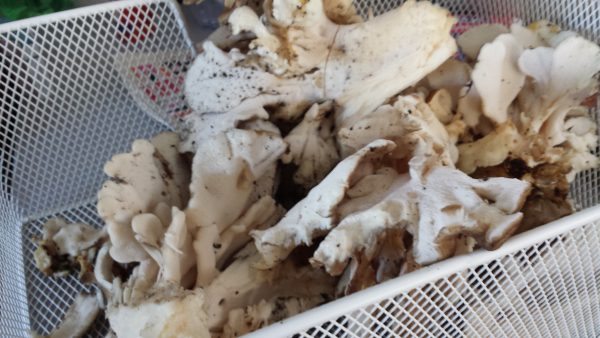 I will dehydrate them and then eat them too!
We had a megaton of rain over the weekend and that with the unseasonable warmth has produced an extended season and a bumper crop. Thank you, rain!
Open thread for all things mushroomy and otherwise.