Yo, y'all.
I just made my ritual debate night donations.  Tonight it was small $ to Hillary, Maggie Hassan, and the Balloon Juice Act Blue fund.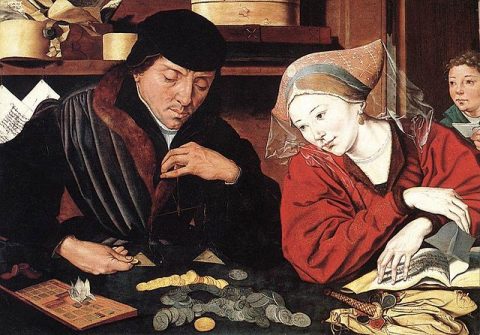 If any of you share my superstition (donations when you're nervous, pissed off at something, or what have you, have more impact than any others), I offer you the house widget below, shamelessly lifted from a DougJ post:
As Doug says, let's take the House and Senate too.
Image: Martinus van Reymerswaele, The Banker and his Wife, before 1550.