I have never seen a dog with such glamorous lashes. I am so jealous.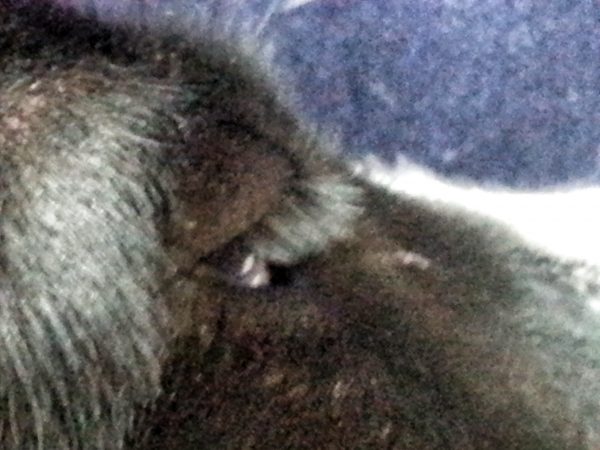 Things are going as well as can be expected with a 10 month old Great Dane puppy and a still puppy-like two year old Dane. Utter chaos peppered with bouts of sleeping, lots of drool and many, many games of tug. All Bixby ever wanted was a tug partner and he has met his match.
In other news, seems we might have company:
Strange Messages Coming From The Stars
A new analysis of strange modulations in a tiny set of stars appears to indicate that it could be coming from extraterrestrial intelligence that is looking to alert us to their existence.
Preliminary, but fascinating all the same.
Open thread.