So far with the house we have:
Restored the backyard from jungle status to yard status.
Fixed the back deck and sealed it.
Powerwashed the entire house.
Stripped the front porch.
Remove all the carpet and gutted the kitchen and bathroom.
Removed damaged plaster in third floor.
Sanded and refinished most of the molding and woodwork.
Cleaned out the basement and replaced the windows (which were just falling out).
Pointed the chimney.
Fix any and all roof issues.
Rehung the gutters.
Cemented open dirt in the basement.
This week, the electrician has spent two days removing old wiring that was attached to nothing, rewired the basement, rewired the kitchen, and replaced more receptacles than I can count. Here's a picture of two of the basement windows: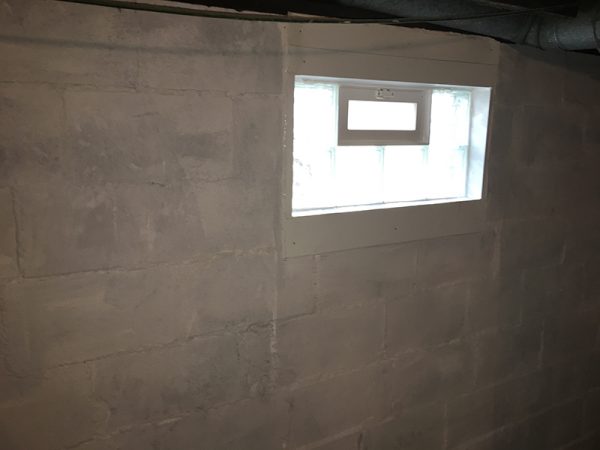 You can't see it, because it has been removed, so I am asking you to look at something that isn't there, but before, there were literally dozens of wires going everywhere in the rafters in the beams in the basement. There were receptacles that were not grounded, loose shit just hanging everywhere, fixtures with singe marks that did not work, etc. It's all gone. I am having them remove any knob and tubing they find anywhere, too, even though none of it is active. I just want it out. Period. It's the kind of thing that would be in the back of my head all day every day.
Here's a picture of the kitchen from the living room, before and after: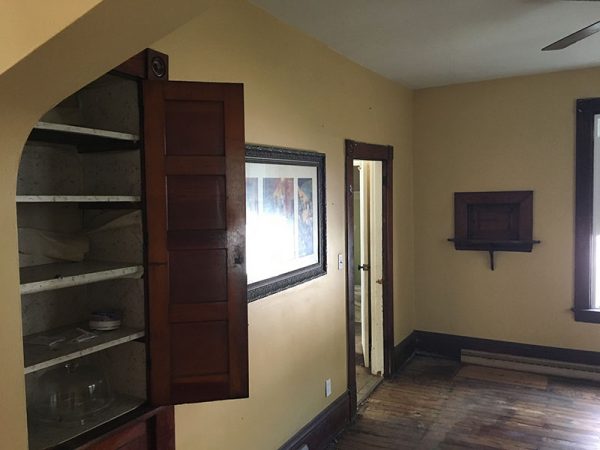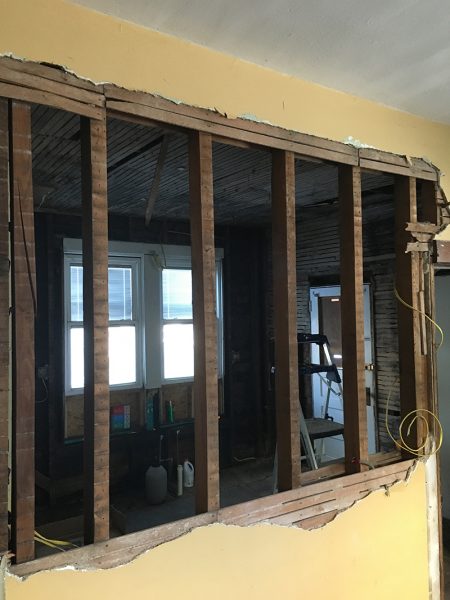 We have ripped out the wall up to near the built-in cabinet. After we finish running beams in the ceiling, those vertical pieces of wood will be removed, and that is where the bar is going. On the living room side, there will be stools, on the kitchen side there will be cabinets below the bar.
I really wanted to get an upscale counter, but I just could not justify the money right now, so we are going with Golden Mascarello Formica, which is several hundred (I think about 400 for the whole kitchen), instead of multiple thousands. It looks like this and fits my color scheme, so I am ok with it: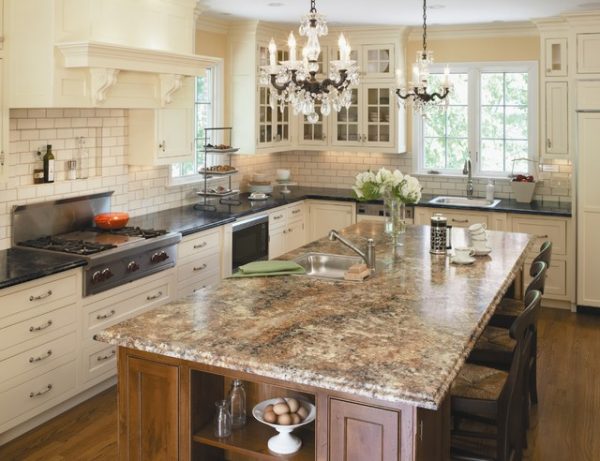 If I hit the powerball or one of my billionaire friends (still waiting on that check, Mr. Soros) paypal me a million bucks, I will replace it later on if I don't like the formica. Finally, a preview of some of the wood that has now been stained: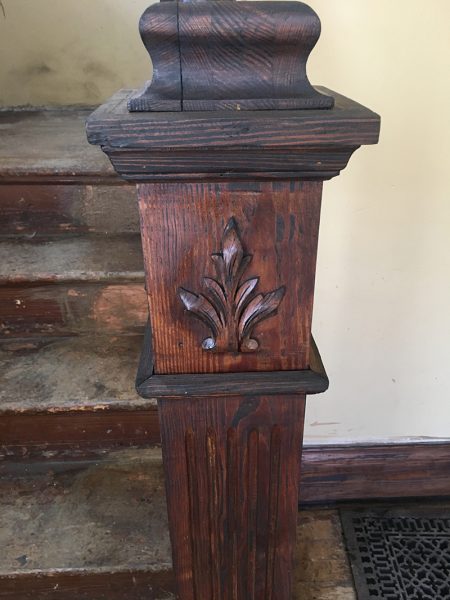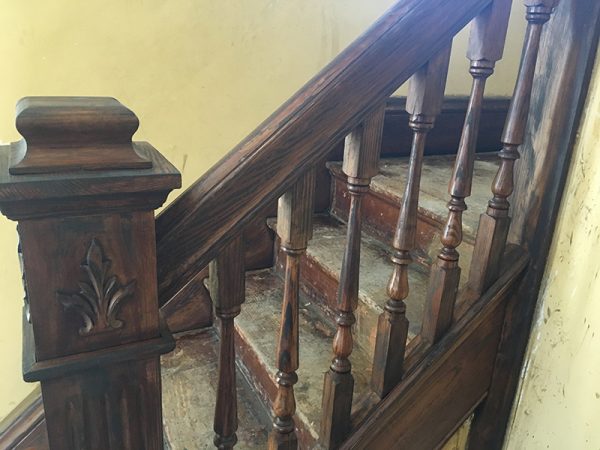 It's going to be so pretty when it is done.
Flooring starts going in on Monday and the plumber should finish on Monday or Tuesday. Really starting to pick up steam here.