Eight days to go until Election Day. Even if you're confident about Clinton's prospects (as I am), this is a time of jangled nerves because of the enormous stakes, and it's human nature to be testy in trying times. Here's a photo of a lovely blue heron submitted by valued Balloon Juice reader "cope" to remind us not to get our feathers too ruffled: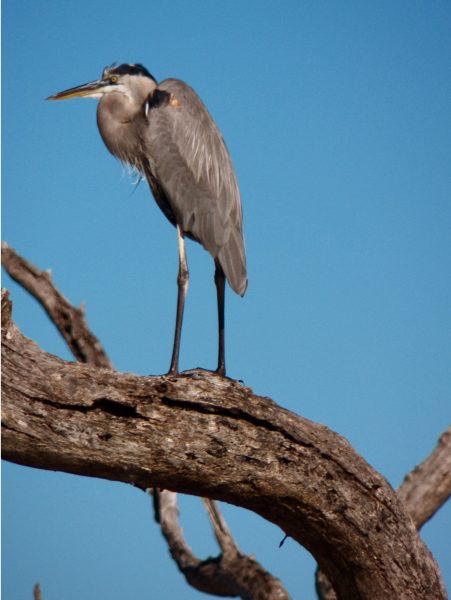 At various times during the current campaign — and indeed throughout her career in public life — Hillary Clinton has returned to the theme of love and kindness. We could all use a little more of that in our lives, especially now.
To me, love and kindness are among the core animating principles that drive me to identify as a liberal. I believe we should do more to help each other out.
This has been the ugliest election season any of us have ever seen. I wouldn't be surprised if it gets worse over the next week and on into the post-election period. Some unbelievably malevolent forces have been unleashed, and we all have our part to play in pushing them back.
But maybe this heron from cope can help us all cope in the coming days by reminding us that there's still so much beauty in the world. Or not. Your choice. Open thread!