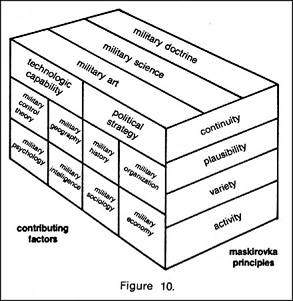 This morning Kurt Eichenwald reported out a story in Newsweek on Russian interference in the US election. Specifically how Russia has been feeding information into the US through selective leaks of both real and doctored information (kompromat) to influence the election, as well as damage the US, its standing in the world, NATO, and the idea of liberal democracy that the US and its EU and NATO allies and promote. And that Russia's kompromat operations directed at the US are part of a wider, ongoing series of kompromat operations intended to achieve Putin's strategic objectives of weakening the US, discrediting liberal democracy, and weakening the EU and NATO.
In phone calls, meetings and cables, America's European allies have expressed alarm to one another about Donald Trump's public statements denying Moscow's role in cyberattacks designed to interfere with the U.S. election. They fear the Republican nominee for president has emboldened the Kremlin in its unprecedented cybercampaign to disrupt elections in multiple countries in hopes of weakening Western alliances, according to intelligence, law enforcement and other government officials in the United States and Europe.

Here is how Moscow operates its campaigns: Hackers pilfer information from a variety of organizations both inside and outside Western governments; that is distributed to individuals who feed it into what a source told a European intelligence expert was a "pipeline." This so-called pipeline can involve multiple steps before hacked information is disclosed through the media or online. For example, that source reported that documents in the United States intended to disrupt the American election are distributed through WikiLeaks. However, there are so many layers of individuals between the hackers and that organization there is a strong possibility that WikiLeaks does not know with certainty the ultimate source of these records; throughout 2016, the site has been posting emails from various Democratic Party organizations that were originally obtained through Russian hacking.

The Russian penetration in the United States is far more extensive than previously revealed publicly, although most of it has been targeted either at government departments or nongovernment organizations connected to the Democratic Party. Russian hackers penetrated the White House, the Joint Chiefs of Staff and the State Department. The State Department cyberattack, which began in 2014 and lasted more than a year, was particularly severe, with Russian hackers gaining entry into its unclassified system, including emails. (Hillary Clinton left the State Department in 2013, which means that if she had used its unclassified email system rather than her private server—a decision that has dogged her throughout the campaign—any of her emails on the government system could have been obtained by Russian hackers.)
And the point of all this?
The Kremlin's campaign is motivated not so much to support Trump as it is to hurt the Democratic nominee. During Clinton's time as secretary of state, Putin publicly accused her of interfering in Moscow's affairs. For example, her statement that Russian parliamentary elections in December 2011—which involved blatant cheating—were "neither free nor fair" infuriated Putin. He was also encouraged by the relentlessly positive comments about him by Trump, even after the Republican nominee began receiving criticism within his own party for sounding too supportive of the Kremlin, according to information obtained from within Russia by a Western intelligence source.
Eichenwald also provides some support to David Corn's reporting at Mother Jones that Trump himself was compromised when in Russia.
Both Trump and Clinton were monitored by Russian intelligence during their visits to Moscow over the years, according to American and European intelligence sources, in hopes of gathering kompromat—compromising material about a politician or public figure. The dossier on Clinton mainly contains recordings of conversations and intercepted phone calls; the intelligence source said the dossier has been controlled by Dmitry Peskov, the Kremlin spokesman. When she was secretary of state, however, Clinton knew her conversations in Moscow might be recorded, so the dossier appears to have been used mainly for intelligence rather than to embarrass her with allies, the source said. The Kremlin also has both video and audio recordings of Trump in a kompromat file. Newsweek could not confirm if there is anything compromising in those recordings.
Aaron Azlant, a former DOD analyst now working in Silicon Valley, has reported at Little Atoms that the Trump campaign appears to be working off of the political communication and disinformation handbook produced to help separate Crimea from Ukraine.
The candidate that lobbyist and political consultant Paul Manafort advised was not a polished politician. He was prone to outbursts and many questioned whether he had the proper temperament for the presidency. His subsequent campaign took place in a highly-charged media environment, full of barely-concealed threats, brazen displays of unprecedented hostility, routine violations of political and social norms, and many other provocations that appeared to be designed to undermine faith in the electoral process itself. He, some noted darkly, was obviously the choice favoured by the Kremlin. Eventually, Viktor Yanukovych claimed victory in the 2004 Ukrainian presidential contest, though few could expect the chaos that would result.

This year, the RAND Corporation did a study on the communications style that Russia used after its Crimean annexation – an event that had its origins in Yanukovych's first victory –  that makes for fascinating reading. It suggests that the Kremlin has effectively updated Soviet-era propaganda methods and merged it with 21st century media techniques. The rules of thumb that RAND derives from Russian propaganda methods in 2014 are as follows:

1. Give people a lot of information all at once through as many channels as possible.

2. Disseminate your message quickly, and make it a highly repetitive one.

3. Don't worry at all about lying or presenting incomplete or otherwise inaccurate information.

4. Don't worry at all about whether your story contradicts itself.

It is perhaps uncomfortable how well these rules of thumb map to the efforts by one candidate in the 2016 US presidential campaign, who also hired Manafort to work for him, and who also doesn't seem to have much use for extant political norms. That Manafort had any effect on the generation of these rules seems hard to prove; that, as a figure who eventually worked on media campaigns for a political party that was openly calling for the disintegration of Ukraine into Russia, he would have been unaware of Kremlin tactics seems hard to deny. And although Donald Trump probably has something of a knack for this media approach naively, it's also the case that the kinds of deliberate strategies that Manafort might have learned abroad would find a natural home in a Trump campaign.
And the Manafort connection ties back to Eichenwald's reporting:
America's European partners are also troubled by the actions of several people close to Trump's campaign and company. Trump has been surrounded by advisers and associates with economic and familial links to Russia. The publicized connections and contacts between former campaign manager Paul Manafort with Ukraine have raised concerns. Former Trump adviser Carter Page is being probed by American and European intelligence on allegations that he engaged in back-channel discussions with Russian government officials over the summer. Page did travel to Moscow, but he denies any inappropriate contact with Russian officials. The allies are also uneasy about retired Lieutenant General Michael Flynn, a Trump adviser who was reportedly considered a possible running mate for the GOP nominee. Last December, Flynn attended a dinner at the Metropol Hotel in honor of the 10th anniversary of RT, a Russian news agency that has been publicly identified by American intelligence as a primary outlet for Moscow's disinformation campaigns. Flynn, who was two seats away from Russian President Vladimir Putin at the dinner, has frequently appeared on RT, despite public warnings by American intelligence that the news agency is used for Russian propaganda.

Two days later, The New York Times reported that Manafort, then Trump's campaign manager, may have illegally received $12.7 million from Ukrainian President Viktor Yanukovych's Party of Regions; Manafort has denied any wrongdoing, and his lawyer, Richard Hibey, said his client never received any such payments. Manafort resigned from the Trump campaign not long after the article ran. According to information obtained from inside Russia by Western intelligence, Putin later met with Yanukovych in secret near Volgograd, formerly known as Stalingrad. Yanukovych assured Putin there was no documentary trail showing payments to Manafort, although Putin told associates he did not believe the Ukrainian president, according to the information obtained by the Western intelligence source.
Eichenwald also reports that our EU, NATO, and other Western allies and partners are now very, very concerned about a Trump presidency precisely because they do not understand why he and his closest advisors discount US intelligence and are solicitous of Vladimir Putin.
Officials in Western Europe say they are dismayed that they now feel compelled to gather intelligence on a man who could be the next president of the United States but believe they have no choice. Moscow is seen as a direct threat to their interests—both in its aggressive efforts to reshape global alliances and for its power to damage Western Europe, which obtains almost 40 percent of its natural gas from Russia. Should the United States, the last remaining superpower, tilt its policies away from NATO to the benefit of Russia, the alliance between America and Western Europe could be transformed in unprecedented ways. And so, for perhaps the first time since World War II, countries in Western Europe fear that the American election, should Trump win, could trigger events that imperil their national security and do potentially irreparable harm to the alliances that have kept the continent safe for decades.
I highly recommend clicking across and reading the rest of Eichenwald's article as it goes into great detail about how Russia has conducted this operations, as well as the politics of it at the highest echelons of Russian politics and power. I also, highly recommend Azlant's piece, and the RAND Note he references, for a fuller understanding of the disinformation campaign.
Updated at 5:25 PM EDT
I have no idea if this is related, but David Corn just reported out exclusively at Mother Jones that the DNC has been bugged.
In an episode reminiscent of Watergate, the Democratic Party recently informed the FBI that it had collected evidence suggesting its Washington headquarters had been bugged, according to two Democratic National Committee officials who asked not to be named.

In September, according to these sources, the DNC hired a firm to conduct an electronic sweep of its offices. After Russian hackers had penetrated its email system and those of other Democratic targets, DNC officials believed it was prudent to scrutinize their offices. This examination found nothing unusual.

In late October, after conservative activist James O'Keefe released a new set of hidden-camera videos targeting Democrats, interim party chairwoman Donna Brazile ordered up another sweep. There was a concern that Republican foes might have infiltrated the DNC offices, where volunteers were reporting to work on phone banks and other election activities. (For some of their actions, O'Keefe and his crew have used people posing as volunteers to gain access to Democratic outfits.)

The second sweep, according to the Democratic officials, found a radio signal near the chairman's office that indicated there might be a listening device outside the office. "We were told that this was something that could pick up calls from cellphones," a DNC official says. "The guys who did the sweep said it was a strong indication." No device was recovered. No possible culprits were identified.
Click on over and read the whole thing.