I need to clear something up. In the house posts, when I say we, I mainly mean the royal we. He, with the help of our next door neighbor who is unemployed and who I am paying, have done most everything. We have a plumber doing the plumbing, and an electrician doing the wiring, and now we have a traveling handyman/carpenter doing a bunch of stuff, but this army is mainly a one man band, my dad. I'm incompetent and can't do much with my pos shoulder anyway other than light stuff. Most of what I do is daily pilgrimages to the lumber yard or Lowe's or hell on earth Home Depot.
Next, here are some of funny pictures of my brother's dog Boghan, the wirehaired pointing griffon and my sister's spastic dog Lola: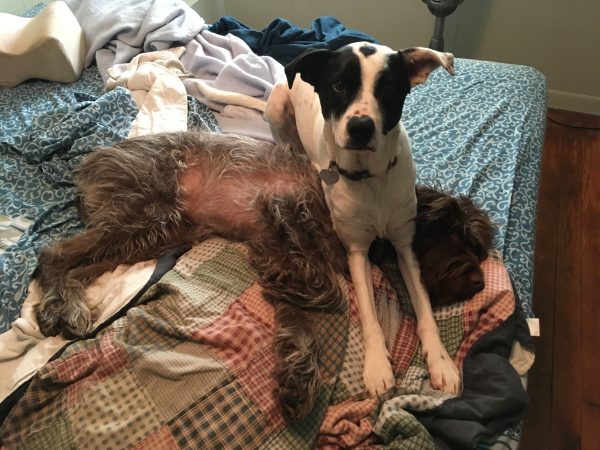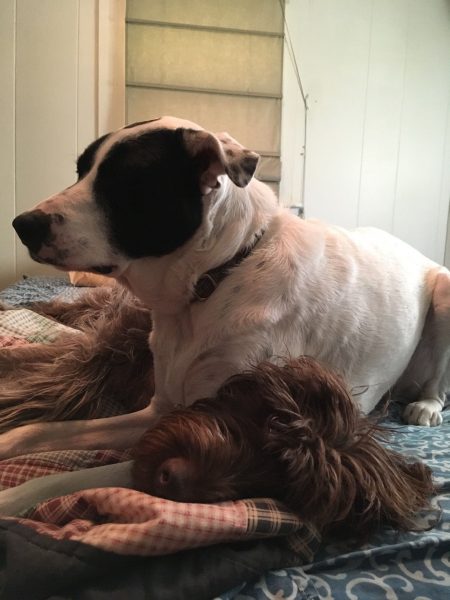 He's the most laid back dog in the world- he's just happy to do whatever. He's probably just lying there thinking "Are we playing? Is this fun? Are we having fun? I'm having fun?"
Finally, I ADORE THIS WEBSITE. Cats with Cartoon Eyes and Mouths: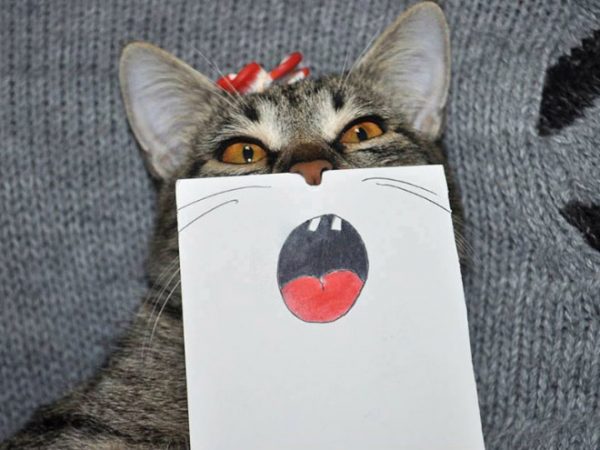 Go. You know you want to.
Oh, also, POTUS was on Real Time with Frum, Granholm, and Martin Short, who I still think is one of the funniest people ever.