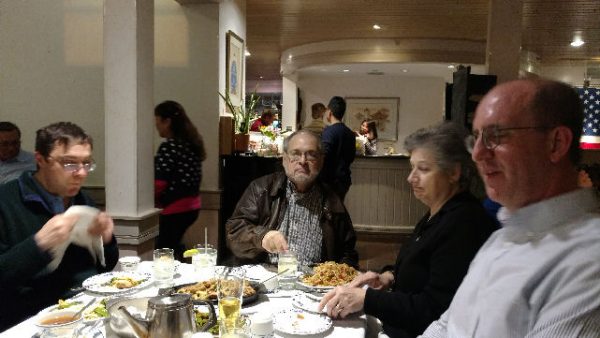 Jonathan (lurker), EFGoldman, Mrs. EFGoldman, Jeff R
A smallish group, but select — and the food was delicious. I underestimated how noisy it would get during the Saturday rush, though.
Photos by Mary (Lakhe), who thereby avoided having her own included. Also not shown, by request, Tenar.
We agreed (as always) that we need to do this again, preferably at a venue more suited for talking. Anybody got suggestions for an eatery in Waltham, Cambridge, Brookline, or that area?
How about those of you in New Hampshire or Maine — maybe in Portsmouth? Or Manchester?