This Cuban tree frog, photographed by faithful reader cope, is probably hiding out on a frond to escape the onslaught of political ads, which are pretty much unavoidable in a swing state during a football game.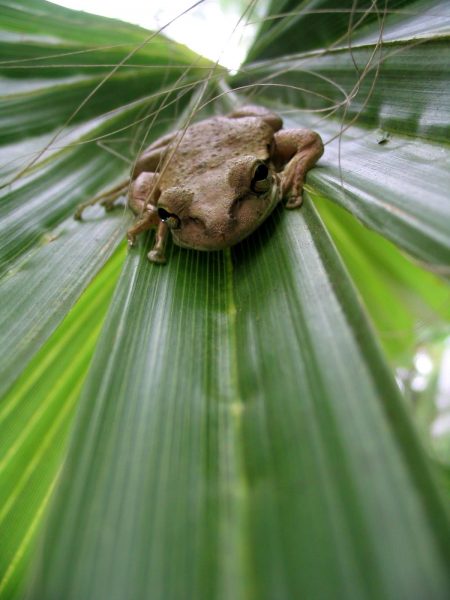 I'm sure if I walked by, the frog (which cope has named "Ricky") would leap onto my boobs because frogs are wondrously fond of me for some reason. But trust me, he's better off on the greenery.
Anyone watching football? The Dolphins won — yay! The Pack lost — boo! Other than that, I got nothing.
Open thread!