This is kind of hilarious. I followed Corey Robin on FB because I like to see what other people think (a good thing), and sometimes I politely commented. I just got unfriended after this exchange: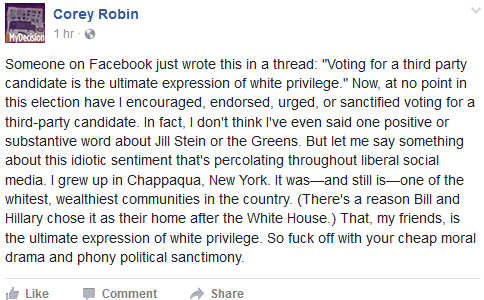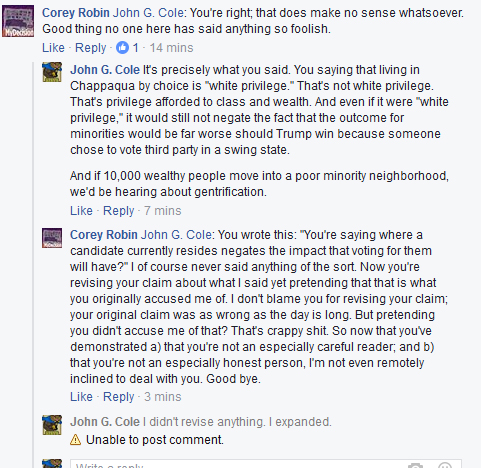 That's just sad and funny on so many levels. And I didn't change my initial remarks- I initially assumed he was smart enough to go from point a to point b. He wasn't, so I extended them.
I've seen this over and over again with these guys. Zaid Jilani, Freddie de Boer, that Bruenig fellow.
Sad!
In all honesty, what did I say or do that was so offensive here?