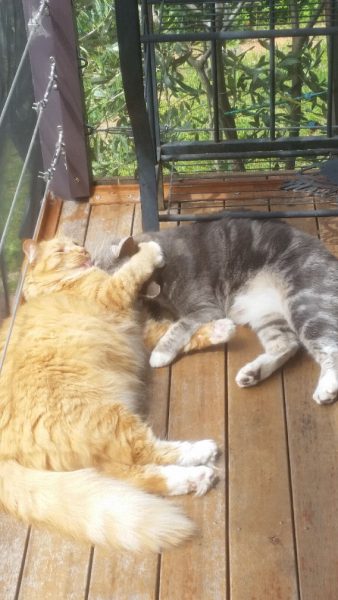 From commentor The Mighty Trowel, down where Spring is in full bloom:
I work out on the verandah when I can and it's really lovely sharing it with my kitties.

Gambit is the ginger fluff ball and Storm is the silver tabby.

I found the little sign under a flower pot in my garden (the previous owners left all sorts of stuff behind) – Gambit (who is not tough at all) was happy to pose.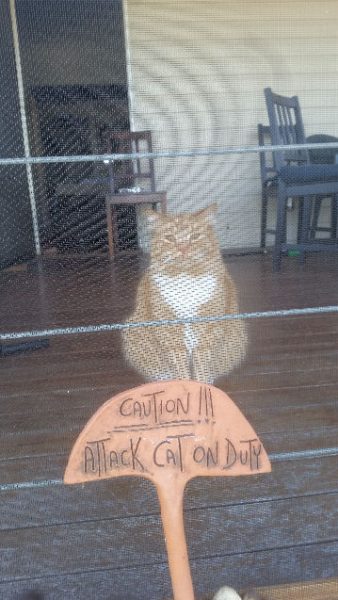 Now, more than ever, learning from our companion animals to appreciate the moment seems vital.
As we steel ourselves to prepare for the upcoming national disaster, what's on the agenda for the day?